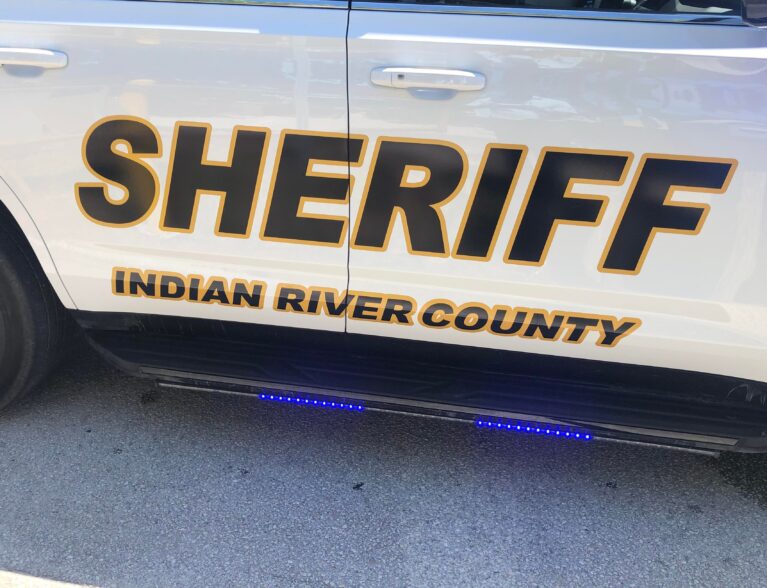 INDIAN RIVER COUNTY — A 22-year-old Titusville man was jailed after deputies said he led law enforcement officials on a two-county chase in a vehicle stolen out of Brevard County. The man, Carlmel Joshua Butler, drove through a resident's front yard before crashing the 2020 Lexus in the tree-line along Vero Isles Drive, officials said.
"We threw out stop-sticks. He drove through the yard to avoid the stop-sticks," Indian River Shores Public Safety Department Deputy Chief Mark Shaw said. "He almost hit a landscaper."
No serious injuries were reported in the wreck, Indian River County Sheriff's spokesperson Kevin Jaworski said. The Indian River County Sheriff's Office, Indian River Shores Public Safety Department and Vero Beach Police Department were involved in the multi-agency pursuit.
Butler was charged with fleeing and eluding a police officer and reckless driving. Butler was held Tuesday at the Indian River County Jail without bond.
The incident unfolded shortly before 9:55 a.m. Tuesday when Shores officers spotted Butler driving recklessly in the silver Lexus near the 6500 block of Highway A1A. Shaw said Butler almost struck bicyclists in a bike lane.
"Two bicyclists had to move out of the way to avoid getting hit," Shaw said.
The officers then received a call from dispatchers that the vehicle was reported stolen earlier Tuesday morning. Shores officers tried to conduct a traffic stop, but Butler continued to head southbound toward Vero Beach.
Butler traveled at a high rate of speed along A1A, then drove west across the Merrill P. Barber Bridge before heading south on Indian River Boulevard, Shaw said. Deputies, Shores officers and Vero Beach police tracked the vehicle as Butler drove into the Vero Isles subdivision, a waterfront community also known as The Fingers.
Butler traveled to a dead end and tried to drive back around to the entrance. Shaw said Butler crashed the Lexus into trees that are parallel to Indian River Boulevard.
Shores police arrested Butler and booked him into the county jail. The Lexus – which had moderate damage – was towed to the Indian River County Jail compound, officials said.
"In cases like these, it's important for agencies to work together as a team," Shaw said. "Fortunately, our partners at the sheriff's office work seamlessly with our officers and that's the reason we had such a successful outcome. Nobody got hurt and the suspect is in jail."