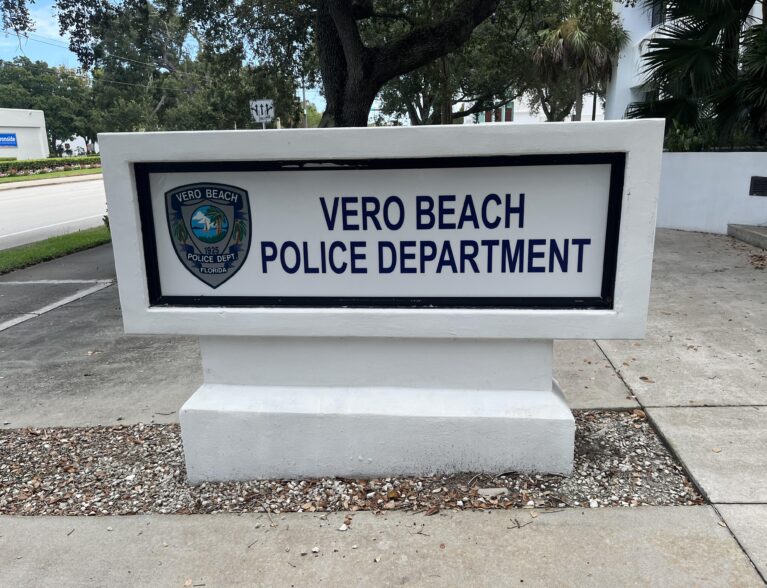 VERO BEACH — Police and sheriff's deputies are searching for a suspect who they said stole a car with a 10-month-old baby inside on Friday and later abandoned the vehicle near Shadowbrook of Vero Apartment complex. Officers found the boy unharmed and still in the car seat, Vero Beach police spokesperson Kelsea Marty said.
The boy was reunited with his father, Marty said. K-9 units from the Indian River County Sheriff's Office, Vero Beach Police Department and Sebastian Police Department are searching for the suspect.
"This is a multi-agency effort," Marty said.
A sheriff's helicopter is also scanning the grounds for any trace of the person. Witnesses described the suspect as a Black male last seen wearing a white undershirt with black jeans, according to police.
The suspect faces charges of grand theft auto and kidnapping, Marty said.
The incident happened about 4:26 p.m. in the 1200 block of 16th Street. Marty said the boy's father went inside Nitou's Beauty Supply Inc. and left the car running with the air conditioning on and the boy in a car seat in the back seat.
"The driver's-side door was unlocked," Marty said.
When the father returned outside, the car – along with the boy – were both missing, Marty said. The man immediately called 911.
A Flock Safety license plate camera tagged the vehicle traveling westbound along 16th Street. Police then found the car parked not far from Shadowbrook Apartments, about two miles from where the vehicle was stolen, Marty said.
Witnesses told police the suspect ran through the apartment complex and jumped over a fence.
Officers removed the baby from the car and towed the vehicle to the Vero Beach Police Department. It's unclear if any items were stolen from inside the car.
Marty said the car will be pressed for fingerprints.
Law enforcement officers continue to search for the suspect. Anyone with information on the case should call police Det. Sean Crowley at 772-978-4664.