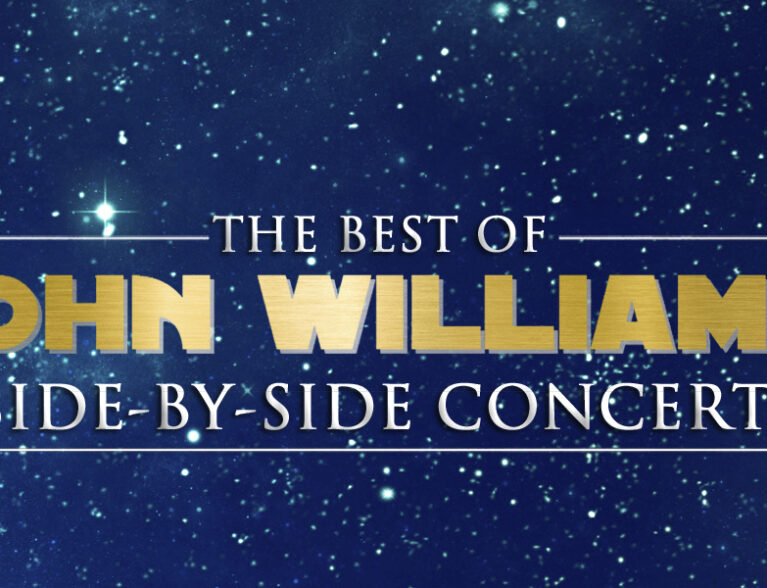 The "Best of John Williams" will be performed Sunday by the Space Coast Symphony Orchestra. This is part of the organization's Side by Side initiative which brings selected youth musicians from around Florida to play with professionals. The program will feature some soaring musical theme music, including that from "Raiders of the Lost Ark," "The Empire Strikes Back," "E.T.," "Jaws," "1941" and more. This is the final concert of the Space Coast Symphony Orchestra's season. It is designed to pay homage to a great composer, says artistic director and conductor Aaron T. Collins. "Music is such a huge component of any film … excitement, color, power, drama. It's everything. And by any standard, John Williams' film music ranks at the very top." The concert begins 3 p.m. Sunday, May 28, at the Vero Beach High School Performing Arts Center, 1707 16th St. Tickets are $30 in advance (available online or at the Marine Bank & Trust in Vero Beach), and $35 at the door. Concertgoers 18 years and younger or with a college ID are admitted free. For more information, visit SpaceCoastSymphony.org.
Pirates and Fairies are invited to dress up in with their best fairy wands or swashbuckling gear head to McKee Botanical Garden on Saturday. Called "Pirate and Fairy Celebration Saturdays," the event includes fair house building, games, make and take crafts, temporary tattoos, live entertainment and, of course, that unique combination of pirates and fairies (think Tinker Bell and Captain Hook). The day also includes balloon twisting with Tommy Tricks from 10 a.m. to noon; fairy hair applications with glitter and sparkle from 1 p.m. to 3 p.m.; live pirate and maritime music with CharlieQ from 10 a.m. to noon and with Acoustic Kuk from 1 p.m. to 3 p.m.; and a visit from Captain Jack Sparrow from 10 a.m. to 1 p.m. The McKee Botanical Garden is at 350 U.S. 1, Vero Beach. Admission is $15 general, $10 children 2 through 12 years and military with ID, $13 seniors 65 and older and children 13 to 17 years, and free to children under the age of 2. For more information, call 772-794-0601 or visit McKeeGarden.org.
A Memorial Day Ceremony will be hosted by the Veterans Council of Indian River County. It begins 9 a.m. Monday, May 29, at the Veterans Memorial Island Sanctuary, 100 Dahlia Lane, Vero Beach. There is limited seating, so it is suggested to bring your own chair.
Riverside Theatre opens "Honky Tonk Angels" on Tuesday, May 30. The show will run through June 18. It is a country western musical with plenty of music and dancing. Tickets start at $45. Riverside is also busy with its Comedy Zone. This weekend, the stand-up comics are headliner Greg Hall, feature act Kojo Prince and emcee Steve Kalisik. Hall is a Texas singer/songwriter who won a Kennedy Center award in musical composition. He's now based in Nashville and performs comedy at a variety of venues, including diners, drive-ins and dives. Prince is known for his energetic, animated stage presence. A New York City native, he was raised in New Jersey and first performed comedy at the iconic Village Gate in Greenwich Village. Kalisik is originally from Chicago but has lived in Indian River County for 10 years. Shows are at 7 p.m. and 9 p.m. and tickets are $25. Plan your evening to include picnic dinner and drinks, plus settling in at free concerts in Live at the Loop, which is outside the entrance to the Comedy Zone. There are no tickets required to Live in the Loop, so you're encouraged to get there early enough to find a place to sit. The concerts run 5:30 p.m. to 9 p.m. Friday and Saturday. Friday's musical act is Reckless Shots, an award-winning band covering Tom Petty, Allman Brothers, Eric Clapton, John Prince and more. Saturday's musical act is Nasty Habits, which covers Stevie Ray Vaughn, Johnny Winter, Eric Clapton and more. Riverside Theatre is at 3250 Riverside Park Dr., Vero Beach. Call 772-231-6990 or visit
RiversideTheatre.com.