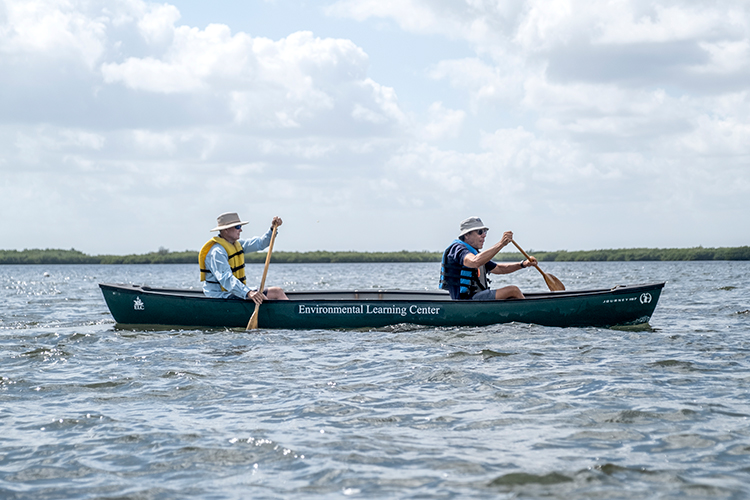 There were no tricks involved at the Environmental Learning Center during LagoonFest on April Fool's Day, but rather a whole lot of love for the environment. Visitors took advantage of the opportunity to explore the 64-acre lagoon-island nature center, a bio-diverse campus in the middle of the Indian River Lagoon, which is known as a place to unplug from technology, discover beauty in the world, and connect with nature.
In addition to traversing the boardwalks and trails among the native flora, the more adventurous waded into the pond for dip-netting or took kayaking trips through the mangrove forests. Others dipped their fingers into the Touch Tank in the Discovery Station or learned from the various environmental partners about everything from mosquitoes to protecting sea turtles.
The day was all about spreading the word about the ELC mission to "educate, inspire and empower all people to be active stewards of the environment and their own well-being."
For more information, visit discoverelc.org.
Photos by Joshua Kodis