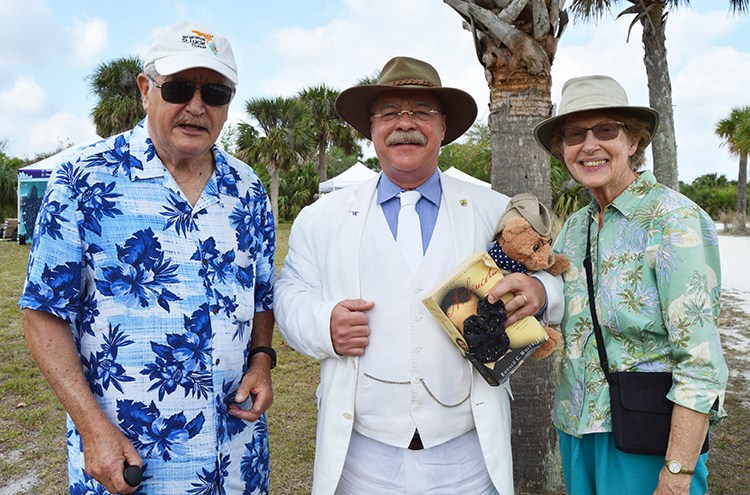 The Pelican Island Conservation Society recently celebrated the 120th anniversary of the Pelican Island National Wildlife Refuge – our nation's first refuge – as hosts of the annual Pelican Island Wildlife Festival. The PICS, the 'friends' group for the refuge, is dedicated to its care through awareness, conservation and stewardship.
After being encouraged by local resident Paul Kroegel, the Florida Audubon Society, and the American Ornithologists' Union to protect birds from being slaughtered for their plumage, President Theodore Roosevelt declared the location a refuge on March 14, 1903.
Today, there are 569 refuges throughout the United States.
Joe Wiegand brought Roosevelt to life at the festival with his authentic portrayal of the former president and conservationist, walking among the crowd as he chatted about the importance of preservation, all the while staying in character without ever missing a beat.
Representatives from conservation, environmental and historical groups were on hand to provide educational materials and answer questions about the history of the refuge, as well as the plants and animals native to the area and those that are invasive to our natural habitats.
There was also a sunset wine and cheese pontoon boat cruise from the Environmental Learning Center that traveled around Pelican Island, providing visitors with a view from the water as birds came home to roost.
Located on the Historic Jungle Trail, the public use area is off A1A, roughly 3.7 miles north of Wabasso Beach Road (CR 510). The refuge boasts an 18-foot-high observation tower at the Pelican Island Overlook, reached by walking along the Centennial boardwalk, a planked walkway chronicling the history of the nation's refuge system. There are also trails along salt marsh and mangrove habitats, wetlands, tidal mangroves and hydric hammocks where visitors can view numerous birds and other wildlife.
The Pelican Island National Wildlife Refuge is open daily from 7:30 a.m. to sunset. For more information, visit firstrefuge.org.
Photos provided