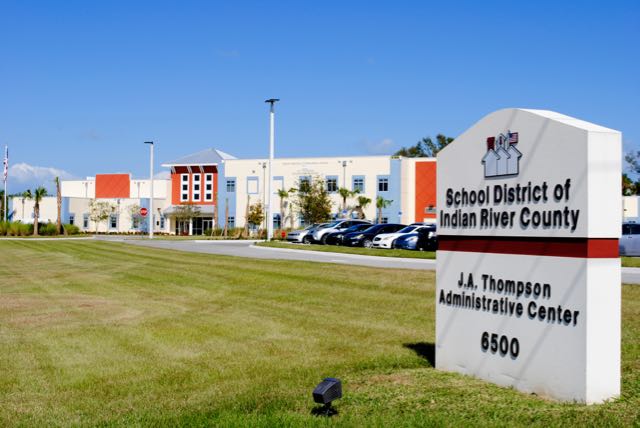 In yet another desperate attempt to make their group relevant in our community, the local Moms For Liberty leaders are now trying to interfere with the School Board's efforts to address a 1967 federal court desegregation order.
They're doing so by demanding that the president of the county's NAACP chapter force a member of his negotiating team to resign from the court-mandated joint workgroup composed of representatives from the civil rights organization and school district.
Why do the Moms say they want Kevin Browning, who sits on the local NAACP's executive board, off the working group?
Because Browning, speaking during the public comment segment of the board's March 13 meeting, made references to a scene from the Old South, slavery-themed movie, "Django Unchained," and equated the mindset of those who oppose today's racial-justice concepts of diversity, equity and inclusion to the hate-spawned attitudes of the Ku Klux Klan.
"So I invite you right now," Browning, who is Black, said from the podium, "if you have those feelings, please take off your hood and show us who you are."
And the Moms were outraged – or they claim to be, anyway – even though Browning never mentioned them, or anyone else, by name.
The publicity-seeking Moms were so offended, in fact, that after sending their demand letter via registered mail to local NAACP president Tony Brown, they followed up with a press release that sought to muster support for repeal of the school district's Racial Equity Policy, which is currently under review.
"It's apparent that Mr. Browning doesn't believe in the non-discrimination policy already governing the school district," local Moms chair Jennifer Pippin wrote in her letter to Brown.
What was offensive about the Moms' letter, though, was Pippin's predictable invoking of the civil-rights legacy of Martin Luther King Jr. and his 1963 "I Have A Dream" speech – particularly the often-hijacked and deliberately misinterpreted passage about judging people by the content of their character rather than the color of their skin.
You'll notice Pippin didn't mention King's 1964 book, "Why We Can't Wait," in which he wrote, "It is impossible to create a formula for the future which does not take into account that our society has been doing something special against the Negro for hundreds of years."
Nor did she quote King asking how a Black man could be "absorbed into the mainstream of American life if we do not do something special for him now, in order to balance the equation and equip him to compete on a just and equal basis."
For those who don't know: King was referring to what we now call "equity" – a word, along with "diversity" and "inclusion," that has become weaponized for political purposes.
Equity, however, is not about assuring equal outcomes. It's about providing assistance to those starting from a disadvantaged position to assure the opportunity to pursue equal outcomes.
Yet there's fierce opposition to providing that assistance, especially in Florida.
That's the source of Browning's frustration, which is understandable, given the long and embarrassing history of our school district's failure to address the issues cited in a desegregation order that pre-dates the assassinations of King and Bobby Kennedy.
Yes, the arrival of Schools Superintendent Dr. David Moore in late 2019 brought a new sense of urgency and commitment to addressing the issues in that court order. But there now seems to be new resistance – from fringe groups in the community – to making any policy changes.
At the School Board's February meeting, Browning listened as speakers opposing the district's existing Racial Equity Policy argued that it was unwanted, unnecessary and incompatible with state guidelines.
A month later, Browning described such opposition as "offensive and appalling."
It was also hypocritical.
Three years ago, the policy was unanimously adopted by a school board that included Tiffany Justice, Laura Zorc and Jackie Rosario. It's highly unlikely any of them would vote to approve it now.
Justice, who didn't seek re-election, went on to become a co-founder of the Moms For Liberty. Zorc, who was soundly defeated by now-chair Peggy Jones in her bid for a second term, was hired by the ultra-conservative FreedomWorks Foundation to be its education reform director.
And Rosario was re-elected in November after receiving endorsements from the Moms and Gov. Ron DeSantis.
Clearly, something has changed – and it has everything to do with the recent politicization of public education in Florida, where the Department of Education has required certain words and phrases to be removed from school board policies relating to race.
Jones, who also is a member of the district-NAACP joint workgroup, believes the district's Racial Equity Policy is necessary because it's important to the county's Black community. She doesn't want to repeal the existing document without replacing it with another that meets the state's standards.
She is trying to re-work the policy, which will be presented to the public at the School Board's April 24 meeting.
Rosario, who fully embraces the governor's education agenda, said a Racial Equity Policy is not needed, because many of the issues it addresses are already included in several other district policies, which makes much of it redundant.
There's little chance she'll ever vote for a policy that contains the word "equity."
School Board member Brian Barefoot, though, seemed to favor a re-worded policy, saying parents rarely read district policies, "but if there was a policy they might want to read, it would be on this topic."
While the Black community appears to have at least one ally on the School Board, it's Jones – not Rosario, the board member who ironically represents the district with the largest black population.
Complicating the issue is the fact that a majority of students attending public schools here, excluding the charters, are minorities. But a sizable segment of the county's electorate is white, older and politically conservative.
That means older, white, conservative-leaning voters are telling minority parents what, how and by which cultural norms and values their children will be taught.
Caught in the crossfire of this politically driven culture war is our School Board, which is working with the local NAACP to address a desegregation order.
That's why Brown has not wasted much time in responding to and flatly rejecting the Moms' demand, which he said has been forwarded to the federal judge presiding over the case.