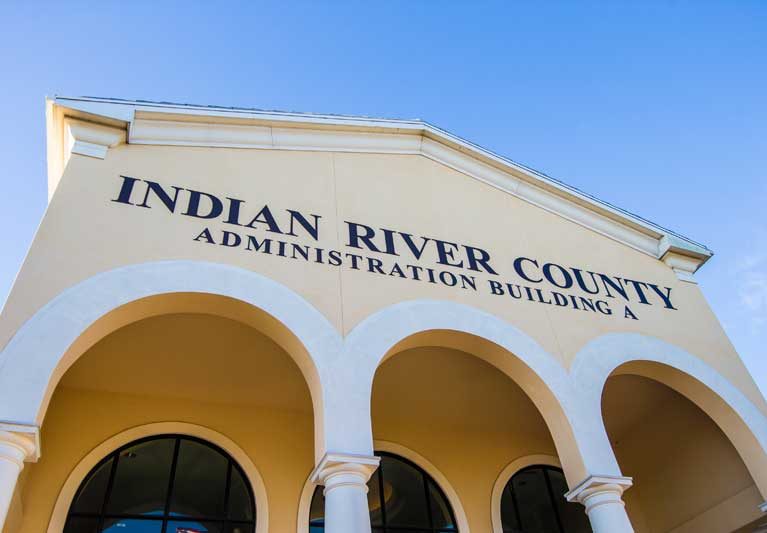 Don't be surprised when county commissioners Joe Earman, Susan Adams and Laura Moss launch their 2024 re-election campaigns by talking about the importance of their deep roots in the community – home-grown knowledge of what makes this place so special.
Don't necessarily believe them, either – because they've made it obvious they place little value in those qualities.
Two Fridays ago, in fact, none of the three voted to include Phil Matson among the top two candidates for the recently filled county administrator's position. Neither Adams nor Moss put him on their list of five finalists.
The reason?
They wanted an outsider.
That's right: Matson's 20 years as the county's Metropolitan Planning Organization's staff director and the past two as community development director actually worked against him.
Ignored was the fact that Matson possessed years of institutional knowledge, repeatedly demonstrated his loyalty to the county and contributed mightily to local efforts to maintain the quality of life we enjoy.
And it didn't matter that his field of expertise covers planning, development and managing growth – three of the most compelling issues the county will face in its immediate future.
Matson never had a chance.
Because he works here.
"Phil is really good at what he does, but after all his years with the county, he's ingrained in the system," Earman said. "I felt we needed to look outside and get a different perspective from someone who can view things from 20,000 feet instead of from down the hall."
Adams said she, too, was "looking for a fresh set of eyes," because "with new people, you get new ideas and new directions," rather than "being tied to how we've always done things, which is not necessarily the best way."
Moss defended her choices by citing the nearly 20 years the county has operated under administrators who rose through the ranks here.
"When you go for decades and it's all internal," Moss said, "you can benefit from bringing in someone who sees things from a different point of view."
For the record: Commissioners Joe Flescher and Deryl Loar staunchly supported hiring Matson, whom they believed was well-qualified to become the administrator and had earned the opportunity to do so.
They also expressed concern about the message the commission was sending to younger department heads and staffers by not giving Matson a shot.
"We've got a guy who excels at his job, has been loyal to the county, knows the area and the people, and who has been instrumental in making this county what it is," Loar said.
"Now, we're telling him, 'Sorry, we're going to get someone else from the outside.'
"What does that say to the other department heads and the younger staffers who might want to build their careers with the county?" Loar continued. "It tells them they might want to consider the private sector, because you'll never get to the top here."
Loar said he was "embarrassed" by what he called a "flawed" search process, adding that, after the list of finalists was whittled from five to two, he wasn't sure either was "what we're looking for."
He noted that four of the five finalists heaped praise on the department heads they met during their tour of the county. "Well, Phil is one of those department heads they said were outstanding," he said. "Now I'm afraid we might lose him."
Matson did not respond to multiple messages seeking comment on his bid for the administrator's job and his future with the county.
Flescher said he, too, was dissatisfied with the search process – which produced a tumultuous and sometimes-contentious discussion at the commission's March 3 meeting – but he knew he didn't have the votes last week to scrap it and start over.
"There wasn't support for that," he said, even though he believed "everyone but the internal candidate had some reason to give you pause."
Ultimately, Flescher pushed for and received a unanimous vote to offer the job to John Titkanich, a former Cocoa city manager who has served as St. Lucie County's innovation and performance director since 2020.
Flescher said he did so because he wanted to avoid a split-vote that might've given Titkanich, who was qualified for the job, some doubt as to the level of support he'd receive from the commission.
"When you accept a job like that," Flescher said, "you should know you're the guy they wanted."
To be sure, Titkanich, 57, brings the credentials, experience and people skills the commissioners were seeking when they embarked on the process. He began building a home here before he got the job, so we know he's not going anywhere. All of us should root hard for him to succeed.
This is a pivotal time for the county, and the challenges we must confront as our population continues to grow are formidable. Titkanich will have plenty to keep him busy and surely will earn the $200,000-plus annual salary he's expected to get.
But he was never the top pick of two of the five commissioners.
Was he the best of the 58 candidates who applied for the job? Was he the obvious choice?
Was he a better pick than Matson?
Earman, Adams and Moss said Titkanich was their No. 1 choice from the outset, with Moss adding, "He's special." Each of them said they believed Matson lacked some of the qualifications and experience they were seeking.
Certainly, Titkanich's background is broader and more diverse.
But does anyone here want to move to Cocoa, which you won't find on anyone's list of "Best Places to Live in Florida?
How about St. Lucie County?
Matson knows this county and community, and he knows them well – better, perhaps, than anyone else in our local government. He made his bones here. He deserved a shot.
He didn't get it because he spent the past 22 years working here, for us, trying to manage the growth to make this a better place to live.