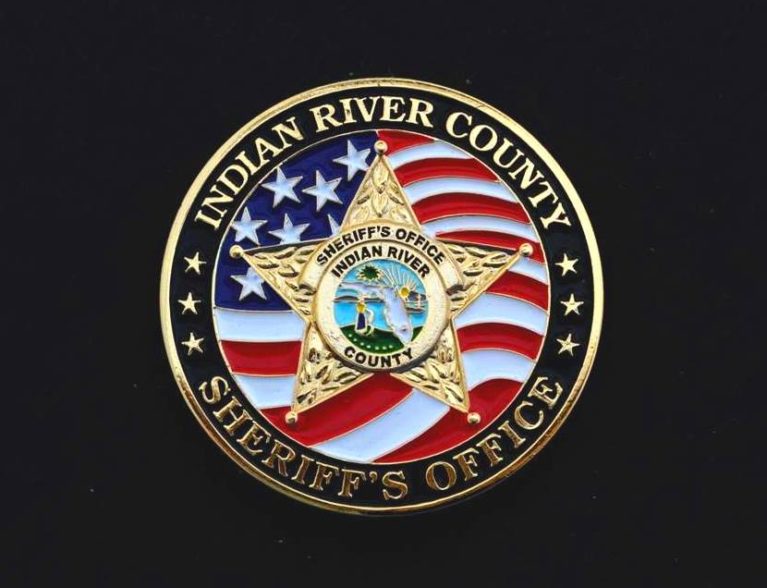 At this time last year, Sheriff Eric Flowers was reeling amid the public exposure of his hypocrisy: He got caught having an extramarital affair only 13 months after telling his deputies to hold their oaths of office sacred, as if they were marriage vows.
Now, the Sheriff's Office is in crisis – with two members of Flowers' command staff suddenly retiring, and two County Commissioners with extensive police backgrounds considering a run to replace him in 2024.
Neither Deryl Loar, who served three terms as sheriff before retiring from law enforcement in early 2021, nor Joe Flescher, a former New York City cop and Indian River County deputy, was ready to commit to such a campaign.
Both, though, said this week they are deeply concerned about the increasing turmoil and lack of leadership in the Sheriff's Office.
In the past month, two members of Flowers' command staff – two of the sheriff's most-trusted confidants in the agency – suddenly decided to retire after spending lengthy careers working to rise to their lofty and well-paid positions.
Deputy Chief Lonnie Rich, 52, was the third-highest-ranking member of the Sheriff's Office when he turned in his retirement papers last week, one month after Captain Pat White, 46, did the same.
"Two guys in those positions? At their ages? That's unusual," Loar said of the upper-echelon departures. "That's a sign of something."
It's a sign that at least some members of Flowers' inner circle have lost faith in his judgment and ability to effectively lead the agency.
The embarrassing headlines – along with others connected to two controversial shootings by his deputies, an interview in which he inexplicably told a TV reporter where his agency's school resource officers store their AR-15 rifles on campus, and getting pulled over for driving a car with stolen license plates – have all put a considerable dent in his credibility.
Multiple sources familiar with situation inside the Sheriff's Office said several of Flowers' top deputies now see him as "damaged goods" and "unelectable," which is why they have abandoned him and begun searching for someone they can endorse in the 2024 sheriff's race.
Some have approached Flescher, who won a fifth term as county commissioner in November.
Others have reached out to Loar, who is four months into his first term on the commission.
If either entered the race, he would immediately become the favorite to win – something Flowers surely knows.
As of Monday, Flowers hadn't yet filed to run for re-election, but he announced last year in a news report that he would seek a second term. The only candidates in the race when the week began were Fellsmere Police Chief Keith Touchberry and 2020 candidate Deborah Cooney.
There's no reason to believe Flowers would back away from either of them. But would he risk almost certain defeat against Loar or Flescher, knowing only one commissioner will run and likely will have the support of the other?
"Looking at who's in the race now, I don't like the alternatives – so, yeah, I'm considering it," Flescher said. "I haven't committed to anything yet. I haven't finalized any plans. I haven't pulled any papers.
"But being in my position, it's very difficult to sit back and watch what's happening to our Sheriff's Office," he added, saying he has noticed a "marked change in the sheriff and in the direction of the Sheriff's Office," as well as an "erosion of morale" within the agency.
"I'm not seeing the energy, involvement and accountability the people of this county deserve from their sheriff."
Flescher also questioned Flowers' ability to serve as sheriff while coping with the fallout from his affair, which has produced divorce proceedings.
"I thought he could separate the personal life from his public responsibilities, but it's obvious he can't," the longtime commissioner said. "Just look at how he's handling this situation with Pat White's retirement party. He's getting too personal about the personnel."
The sources, who agreed to speak only on the condition of anonymity because they feared retaliation from Flowers, say he already has lashed out at deputies, including Rich, for their behavior at the party.
Not only did White suggest that he might run against Flowers, but many of the deputies there embraced the idea and uttered unflattering remarks about the sheriff.
Rich, in fact, was suspended with pay only days before he retired.
Documents provided by the Sheriff's Office did not include a reason for the suspension, but sources said it was related to Rich authorizing use of an agency helicopter to give White a ride to his Fellsmere home after his last day on the job.
Certainly, the cost to taxpayers and the potential liability associated with allowing a civilian to fly in a Sheriff's Office helicopter was worthy of investigation. But would Rich have been suspended if his once-close relationship with Flowers hadn't deteriorated?
For the record: Flowers did not respond to an email seeking comment on and explanation for Rich's suspension, the retirements of Rich and White, and the impact of their departures.
Flowers also offered no comment on the deputies' remarks directed at him during White's retirement party.
Apparently, Flowers did not attend the gathering and was told of the remarks later that night.
Sources said he began making phone calls at 7:30 a.m. the next day, and the retaliation against those the sheriff believes betrayed him soon followed.
More disciplinary measures against other deputies were expected this week, when Flowers was scheduled to reorganize the upper tier of his 500-employee agency.
The fact that Flowers was blindsided by these remarks, however, is as alarming as it is telling: Had the sheriff become so detached that he didn't know he had lost the confidence and trust of members of his command staff?
More than one source said Flowers was now "so alone at the top" that he has begun repairing his fractured relationship with Captain Milo Thornton, who he demoted from deputy chief last year in a feeble and transparent attempt to discredit a potential challenger in the 2024 sheriff's race.
Rumors about Thornton running continue to buzz – he was the highest-ranking black law enforcement officer in the county's history – but he has not filed and declined comment on any political aspirations or his relationship with Flowers.
Sources close to Thornton, though, said he would not run against Loar and, instead, would enthusiastically support the former sheriff's candidacy.
But will Loar run?
Two weeks ago, he shrugged off growing rumors that he plans to run in 2024, saying, "Unless something catastrophic happens, I don't see it."
Now he's saying he has "given it consideration."
Clearly, Loar and Flescher are seeing something they don't like in our seemingly leaderless and dysfunctional Sheriff's Office.
Maybe something catastrophic.