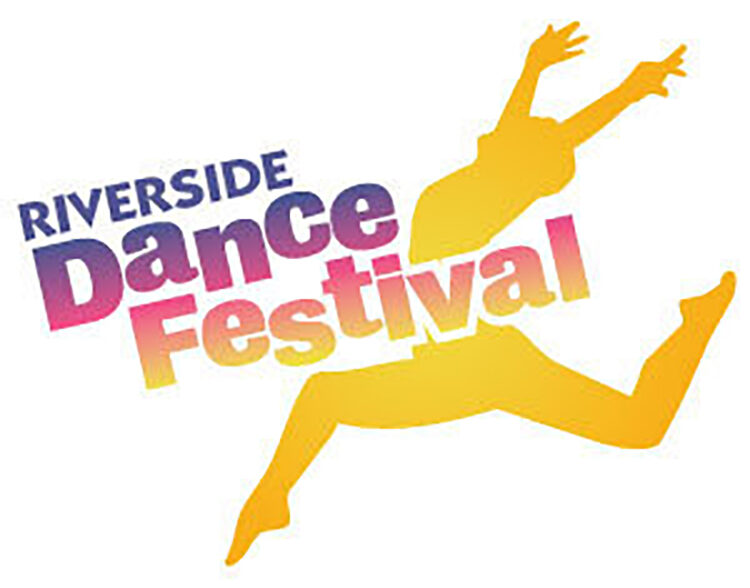 Riverside Theatre has something for all ages. The next Playtime in the Park runs 11 a.m. Saturday, Feb. 11, in Riverside's new outdoor Loop Stage. Designed for children 2 to 5 years of age, this Saturday's program is called "Valentine Stories," which should be a very endearing experience for children and parents who are welcomed to observe. The program is free. Dancers ages 10 years and older are invited to apply now for the Riverside Dance Festival, which is an intensive summer study presented by Riverside Theatre and Ballet Vero Beach. If you are accepted into the program, you will get very busy with daily technique classes and intensive study with Terminus Modern Ballet Theatre. There will be master classes, open rehearsals and performance in the festival, which runs July 24 to Aug. 5. Early bird video auditions are currently open. Tuition starts at $400 and there is tuition assistance for qualifying students. There are no application deadlines, but space is limited. And for adults who love the theater, be sure to get tickets now to "Bakersfield Mist," a riveting long one-act concerning Maude, an out of work bartender who lives in a trailer in Bakersfield, Calif., and Lionel, a New York City art expert who is there to determine if a painting she owns was made by renown painter Jackson Pollock. The play runs in Riverside's Waxlax Stage through Feb. 19. Tickets to that are $65. Riverside Theatre is at 3250 Riverside Park Dr., Vero Beach. For more information, call 772-231-6990 or visit RiversideTheatre.com.
The McKee Botanical Garden is also a good place to visit this weekend. In addition to its 18-acre lush jungle landscape with more than 10,000 plants, the McKee has recently opened exhibition "Garden of Glass," which runs through April 30. It features monumental works by master glass sculptor and blower Jason Gamrath. On view are glass orchids, waterlilies and plants which are from 6 to 14 feet tall. The exhibit is on display throughout the garden. The idea behind it is to view representations of small plants in a large-scale rendering. The McKee also presents its annual Motor Car Exhibition 10 a.m. to 3 p.m. Saturday, Feb. 11. The one-day-only exhibition features 40 "Collectors' Favorites" autos from private collections. The variety of cars ranges from antique to modern. Admission is $15 general with discounts for seniors, children and military. The McKee Botanical Garden is at 350 U.S. 1, Vero Beach. Hours are 11 a.m. to 5 p.m. Tuesday through Saturday, and noon to 5 p.m. Sunday. The last ticket is sold at 4 p.m. For more information, call 772-794-0601 or visit McKeeGarden.org.
As Shakespeare wrote, "If music be the food of love, play on …" Let that advice help get you ready for Valentine's Day. Two concerts this weekend should stir up some romance. First is "Romantic Broadway Concert," which begins 3 p.m. Sunday, Feb. 12, at Christ by the Sea United Methodist Church, 3755 Highway A1A, Vero Beach. The concert is part of the church's Concert Series. It features Tee Rockwell, Diana Flores and Edmund Nalzaro performing with pianist Marco Flores, bassist Pete Hengen and percussionist Gully Shell. Tickets are $25 adults and $10 youth. For more information, call 772-231-1661 or visit cbtsumc.org. Then, on Valentine's Day, the Atlantic Classical Orchestra performs in its Masterworks Series. The program includes Mendelsson's playful overture to "A Midsummer Night's Dream," Chopin's beautiful virtuoso Piano Concerto No. 2, featuring pianist Drew Petersen, and Ravel's melodic "Ma Mère l'Oye (Mother Goose). David Amado conducts. The concert begins 7:30 p.m. Tuesday, Feb. 14, at the Community Church of Vero Beach, 1901 23rd St. Tickets are $30 to $65. For more information, call 772-460-0851 or visit AtlanticClassicalOrchestra.com.
The Historic Hallstrom House will hold a "For the Love of Tea" event 2 p.m. Saturday, Feb. 11. This is by reservation only and has limited seating. Tickets are $25 and includes a tour of the house. Funds raised help the Indian River County Historical Society. The Hallstrom House is at 1723 Old Dixie Highway SW, Vero Beach. Call 772-778-3435 or visit IRCHistorical.org.
Live! from Vero Beach presents the Rocket Man Show, a tribute to Elton John, 7 p.m. Thursday, Feb. 9, at the Emerson Center, 1590 27th Ave., Vero Beach. The concert stars Rus Anderson who hits the stage with flamboyant costumes and plays the piano and sings with fierce bravado. Many of his costumes were actually worn by Elton John. Tickets are 40 to $95. Call 800-595-4849 or visit MusicWorksConcerts.com.