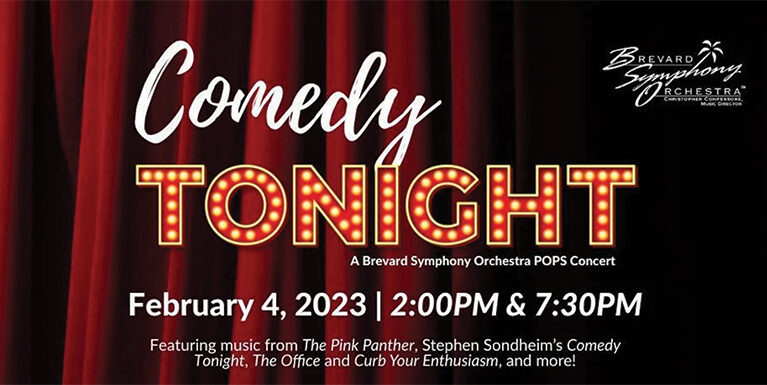 Hope you're well rested, because it's all still coming fast and furious.
The Vero Beach High School Jazz Band will hold its winter concert 7 p.m. Thursday, Feb. 2, in the school's performing arts center. The concert features toe-tapping music from big bands, jazz classics and contemporary jazz. Tickets are $5 to $12, but the concert can also be viewed online. The Vero Beach High School Performing Arts Center is at 1707 16th St. Call 772-564-5537.
Quentin's Out of the Box Retrospective opens with a reception 5:30 p.m. to 9 p.m. Friday, Feb. 3 at Raw Space. Jazz pianist Mike Telesmanick will be featured. The exhibition features work by artist Quentin Walker. It includes her 1966 collage for a Vietnam War blood drive. It comprises ceramics, photographs, watercolors, installations, conceptual and performance pieces, acrylic paintings, costumes and more. It runs through Feb. 25 at Raw Space, 1795 Old Dixie Highway. Hours are 11 a.m. to 5 p.m. Wednesdays through Saturdays.
Alexandra Razskazoff, the 2022 MET Opera Laffont Grand Finals Winner Soprano, will sing with tenor Matthew White, baritone Eleomar Cuello and mezzo-soprano Pascale Spinny in the Vero Beach Opera's production of "Phantom Goes to the Opera" Saturday evening. The program features Andrew Lloyd Webber hits from "The Phantom of the Opera," "Aspect of Love," "CATS," "Evita," "Sunset Boulevard" and "Jesus Christ Superstar." It also will feature opera favorites "Don Giovanni," "The Merry Widow," "La Bohème," "Carmen" and "La Traviata." The concert features pianist Anna Fateeva. Tickets are $15 to $50. "Phantom Goes to the Opera" starts 7 p.m. Saturday, Feb. 4, at the Vero Beach High School Performing Arts Center is at 1707 16th St. Call 772-564-5537 or visit VeroBeachOpera.org.
Music and comedy mix in the next concert presented by the Indian River Symphonic Association. "Comedy Tonight," a pop music concert by the Brevard Symphony Orchestra, will explore how comedy, satire and wit can be musical inspiration for unforgettable tunes. Featured in the concert will be Henry Mancini's "The Pink Panther" theme music and theme music from hit television comedy shows including "The Office," "Curb Your Enthusiasm" and "Monty Python's Flying Circus." Led by Maestro Christopher Confessore, the concert will also feature music satirist Peter Schickele's "Sneaky Pete and the Wolf," which twists the tale of "Peter and the Wolf." The concert begins 7:30 p.m. Sunday at the Community Church of Vero Beach, 1901 23rd St. Tickets are $65. Call 772-778-1070 or visit IRSymphonic.org.
The Vero Beach Art Club will hold its 14th annual Art Trail Fine Arts & Crafts Studio Tour this weekend. The Art Trail takes guests into open houses of area art studios. The idea is to introduce the public to an artist's work as well as the location in which it is created. Works will be on view and available for purchase. This year, there are more than 14 studios participating, from commercial locations to home studios. "It's pretty cool to see all the artists joining this year," says event co-chair Dominique Tynes. Although a free event, the best way to go manage the art trail is to pre-register so you can get a map of the studios ahead of time. "We have over 120 registered already," Tynes says. "I see daily everybody keeps registering." You can also pick up a map at the Vero Beach Art Club, 1903 14th Ave., Vero Beach. The individual studios on the trail will also have maps. The Art Trail runs 10 a.m. to 4 p.m. Saturday and Sunday, Feb. 4-5. For more information, call 772-231-0303 or visit VeroBeachArtClub.org.
A couple of engaging lectures are also in the offing. The first is the Distinguished Lecturer Series presentation of Gen. James Mattis (Ret.) at 4 p.m. and 6 p.m. Monday at Riverside Theatre. Mattis is a retired United States Marine Corps four-star general and former U.S. secretary of defense. Lectures are held both in the large Stark Theatre as well as a live simulcast in the Waxlax Theatre. Riverside Theatre is at 3250 Riverside Park Dr., Vero Beach. Get on a waiting list for tickets by calling 772-231-6990 or emailing DLStickethelp@RiversideTheatre.com. The Emerson Center will host Clay Henderson speaking on "Forces of Nature – Florida's Fighters for Conservation" 7 p.m. Tuesday. Henderson is an author and environmental attorney, and also serves as the director of the Institute for Water & Environmental Resilience. Admission is free, but a $10 donation is suggested. The Emerson Center is at 1590 27th Ave., Vero Beach. Call 772-778-5249 or visit TheEmersonCenter.org.