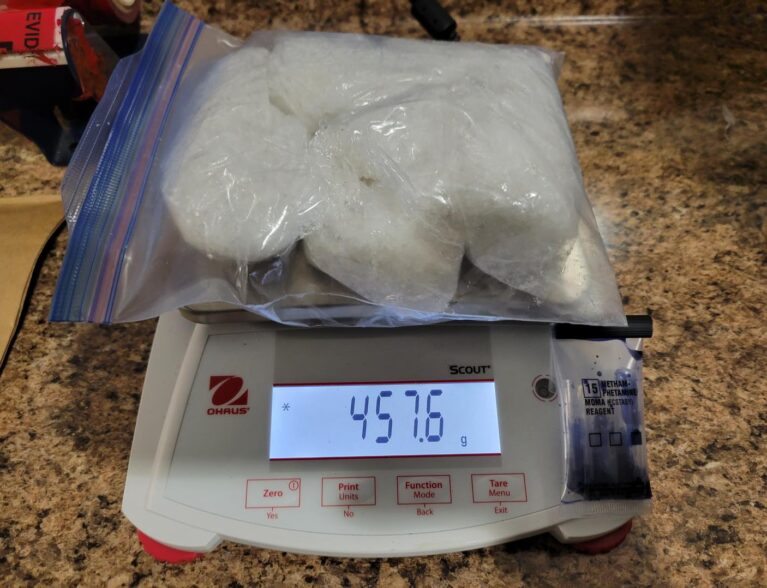 INDIAN RIVER COUNTY — A man was jailed after deputies said he attempted to deliver one pound of methamphetamine to an unknown individual in the Whispering Palms neighborhood.
Davon Quadre Taylor, 25, of Oxford, was arrested on a variety of charges including trafficking a controlled substance; unlawful use of a two-way communications device; tampering with or destroying evidence; sale, manufacture, delivery or possession with intent to sell, manufacture or deliver buprenorphine and lease or rent for purpose of trafficking a controlled substance. Taylor was held Thursday at the Indian River County Jail on $222,000 bond.
Indian River County sheriff's detectives with the special investigations unit learned of the scheduled drug deal Monday involving Taylor. Deputies said Taylor planned to travel to Indian River County to deliver the narcotics that would be dispersed throughout the community.
Taylor arrived in town Monday evening, according to deputies. When detectives closed in, Taylor ran behind a home and was seen reaching toward his waistband, sheriff's officials said.
Taylor led deputies on a brief foot chase but was eventually detained. Deputies searched the area and found a storage bag containing the methamphetamine, sheriff's officials said.
Deputies arrested Taylor and booked him into the county jail. Taylor has an arraignment at 8:45 a.m. March 23, court records show.
Photos contributed by Indian River County Sheriff's Office