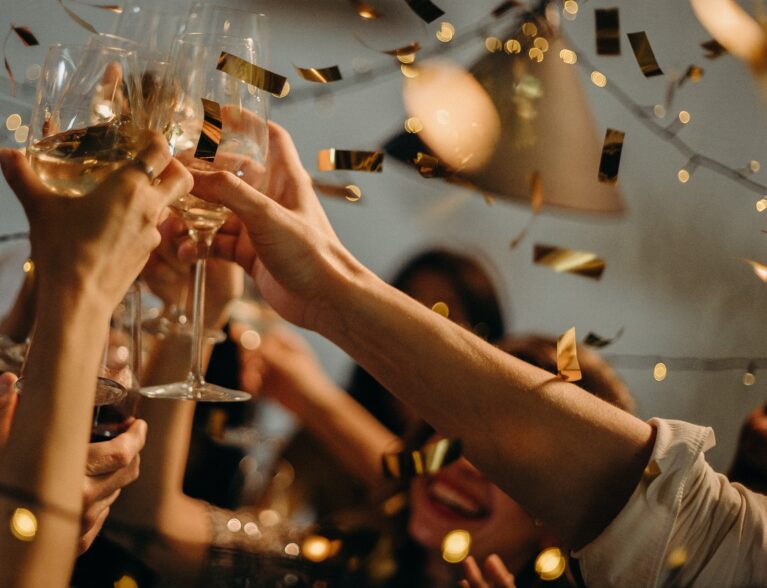 Theater lovers have been eager for Riverside Theatre's next production in its new season. They'll be happy to know that's happening soon with the opening of a most memorable musical, "Man of La Mancha." The Tony Award-winning musical was a watershed in the American musical theater canon, introducing what's known as a "concept musical." Written by Dale Wasserman with exquisite music by Mitch Leigh and lyrics by Joe Darion, it takes us into the mind of Cervantes, the author of "Don Quixote," as he is thrown into prison during the Spanish Inquisition. Inmates threaten to destroy his life's work so Cervantes persuades them not to by taking on the role of Quixote and eliciting his inmates into portraying other roles. This is the wonderful musical that has "The Impossible Dream," "Dulcinea" and "Aldonza." It is directed and choreographed by D.J. Salisbury. It performs on Riverside's Stark Stage Jan. 3 to Jan. 22 with performances beginning 7:30 p.m. Tuesdays, Wednesdays and Thursdays, 8 p.m. Fridays and Saturdays, and 2 p.m. on Wednesdays, select Thursdays, Saturdays and Sundays. Tickets start at $45. Riverside Theatre is at 3250 Riverside Park Dr., Vero Beach. Call 772-231-6990 or visit RiversideTheatre.com.
As long as you're thinking culture, you may want to plan ahead for the Vero Beach Opera's fully staged production of Donezetti's "L'Elisir d'Amore" ("The Elixir of Love"). The production, performed with the Brevard Symphony Orchestra, led by Maestro Gregory Buchalter and directed by Russell Franks, will feature English supertitles. "L'Elisir d'Amore" is a romantic comic opera in two acts. It is all about romance, love potions and, ultimately, sincerity. The storyline follows Nemorino (David Margulis) who yearns for Adina (Avery Boettcher). The opera's recognizable work is the tenor aria "Una furtiva lagrima." Other lead roles are performed by Ashley Nunez, Kenneth Stavert and Eleomar Cuello. The chorus includes Stetson Opera Theatre students and area singers. Organizers promise you will find "sparkle and bubbles" in this production, offering a great way to start any new year. "L'Elisir d'Amore" begins 3 p.m. Sunday, Jan. 8, at the Vero Beach High School Performing Arts Center, 1707 16th St., Vero Beach. Tickets are $15 to $100. For more information, call 772-564-5537 or visit VeroBeachOpera.org.
Now back to something more pressing: What are you doing New Year's Eve? If you act now, and are lucky enough to find something that's not sold out, you might still be able to do get out of the house and do something special. Réveillon 2022 is an upscale event benefiting the Humane Society of Vero Beach and Indian River County. This is an all-white attire New Year's Eve Gala with live music by the New Deco Group as they also serve up an immersive multi-media experience. Organizers promise an elegant dinner, an open bar and a "provocative show followed by champagne and moonlight on the beach." It begins 8:30 p.m. Saturday, Dec. 31, at the Executive Courthouse, 2145 14th Ave., Vero Beach. VIPs are invited to arrive at 8 p.m. There will be an 11 p.m. champagne and chocolates at the beach. Tickets are $275 and $350. For more information, visit NewDecoOrchestra.com and click on "events."
Heaton's will have a New Year's Eve Party beginning 8:30 p.m. Saturday, Dec. 31. Festivities will include dancing, light bites, party favors and a midnight toast. Although this is an outside event at a usually casual spot, you best dress up for this at least a little bit: no tank tops, no bathing suits, no baseball caps allowed. You can, however, wear upscale beach attire. Seating is limited. First come, first served without table reservations. The cost is $75, VIP table packages available. If you already have a Cobalt NYE Dinner purchase, then entry is allowed. All tickets must be purchased through EventBrite.com. Heaton's is at 3500 Ocean Dr., Vero Beach. Call 772-469-4444.
Costa d'Este Beach Resort & Spa has a Poolside New Year's Eve Party starting 9 p.m. Saturday, Dec. 31. There will be a DJ with Top 40 songs, late night bites, a photo booth, party favors, a full cash bar and a champagne toast at midnight. $60. VIP tables are also offered for $300 to $750. Guests dining at The Wave and resort guests may attend the party at no extra charge. Costa d'Este is at 3244 Ocean Dr., Vero Beach. For more information call 772-562-9919 or get your tickets at EventBrite.com.
Free Pelican Island National Wildlife Refuge tours will be held 8 a.m. Wednesdays beginning Jan. 4. Limited seating. Call 772-581-5557.