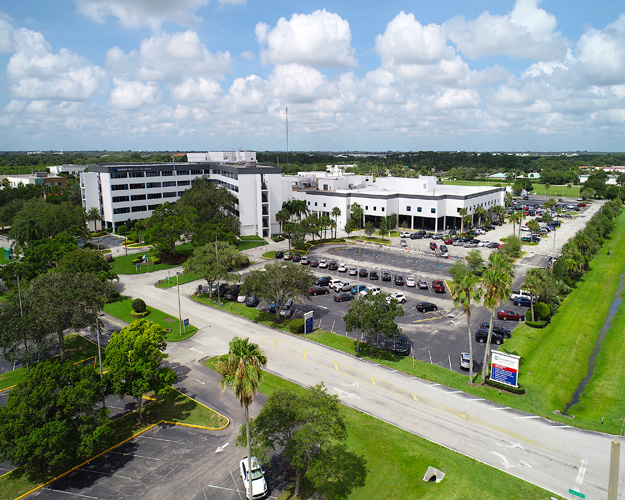 While public health officials worry about a possible "tripledemic" of Covid-19, influenza and Respiratory Syncytial Virus this winter, only one in nine Indian River County residents has bothered getting the new formulation booster shots designed to protect against two of the most contagious Omicron subvariants.
Two thirds of local residents completed an initial course of vaccine to be considered "fully vaccinated" by 2021 standards, but only one in six of those people have opted to get the latest booster shot, according to the Centers for Disease Control and Prevention.
The number of new COVID-19 cases locally remained fairly steady last week at 93 new infections from what seemed like a post-Thanksgiving spike of 97 new infections reported to the Florida Department of Health.
The number of tests performed increased by 31 percent last week – likely due to influenza and RSV presenting symptoms that caused people to get tested to rule out COVID-19 infection. But still, Indian River County had a positivity rate of 11.35 percent. The goal is to have a single-digit positivity rate, under 10 percent.
Since a growing number of people are using at-home Covid test kits and not reporting to the health department unless they turn up for medical care, the number of new infections in our community is likely substantially higher.
The CDC says six people were newly hospitalized for Covid illness in the past week, and that 2.1 percent of "staffed" hospital beds are being used to treat Covid-positive patients. This percentage is relatively low due to ample hospital capacity locally, placing Indian River County in the CDC's Low Covid Community Level category.
On Monday, Cleveland Clinic Indian River Hospital spokesperson Erin Miller said, "We have nine COVID patients in-house today. None of those nine is in critical care." So hospitalizations here declined 25 percent from the dozen people who were in the hospital one week prior.
The Florida Department of Health only releases county-by-county death statistics once per month in the middle of the month, so the newest numbers should be released this week. On average, two Indian River County residents per week have been dying from complications of COVID-19 illness during this non-surge period of 2022.
As of the Nov. 12 report, since the start of the pandemic in March 2020, 741 Indian River County residents have died from Covid illness, with an age range of 24 to 105 years old and an average age of 77. Eighty-four percent of those who died were white and 53 percent were male.
The next big "unknown" this week in the public health arena is the worldwide impact of the lifting of China's COVID-19 lockdowns after protests broke out in Chinese cities.
The Atlantic reported last week:
"China represents, in many ways, SARS-CoV-2's final frontier. With its under-vaccinated residents and sparse infection history, the nation harbors 'a more susceptible population than really any other large population I can think of,' says Sarah Cobey, a computational epidemiologist at the University of Chicago.
"Soon, SARS-CoV-2 will infiltrate that group so thoroughly that it will be nearly impossible to purge again. 'Eventually, just like everyone else on Earth, everyone in China should expect to be infected,' says Michael Worobey, an evolutionary virologist at the University of Arizona."
Logic dictates that, with a greater number of hosts, a surge of cases in previously locked down China could produce new subvariants of the virus that the United States has not seen yet, and that even the new Moderna and Pfizer booster formulations did not contemplate.
Though there's still disagreement over how and why the virus emerged in mainland China, and about the role the Wuhan Institute of Virology's laboratory played in the first known outbreak, it's pretty apparent that COVID-19 began as a Chinese problem in the fall of 2019. Then while the world watched, it spread from nation to nation, with governments and healthcare systems totally unprepared for what would come next.
The Chinese restrictions that have been eased or discontinued include mass Covid testing, quarantine and isolation.
What impact will the lifting of lockdowns on 1.4 billion people have on the United States? The top six destinations visited by Chinese tourists are New York, California, Hawaii, Texas and Florida, so it's likely public health officials will be keeping a close eye on new infections in those states.