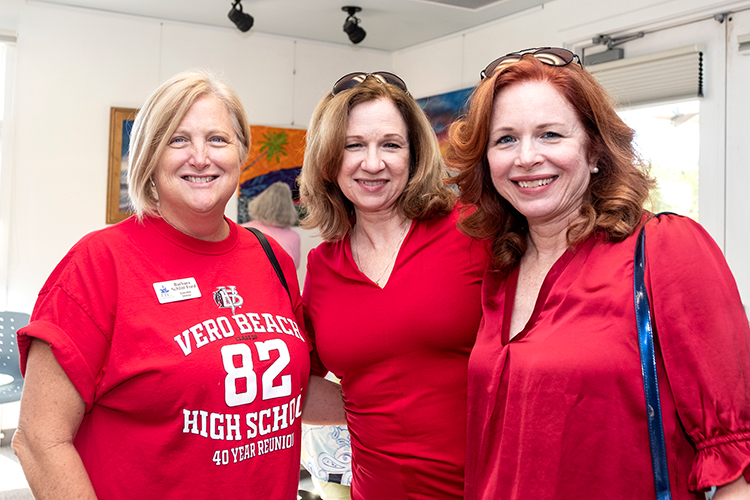 The Pelican Island Conservation Society celebrated National Wildlife Refuge week with a monthlong version that featured a Bird and Nature Art Show at the Environmental Learning Center. The event highlights and promotes the awareness, conservation and stewardship of all National Wildlife Refuges, but especially our two local ones.
Indian River County is home to the Pelican Island National Wildlife Refuge, designated by President Theodore Roosevelt in 1903 as the first NWR in the country. We share the Archie Carr National Wildlife Refuge, a prolific sea turtle nesting area that spans from Wabasso Beach to Melbourne Beach, with Brevard County.
Festivities kicked off with the annual Indian River Bird and Nature Art Show in the ELC's Lagoon Room and Tidal Gallery.
Tim Glover, PICS president, said the art show helps to promote the nature and wildlife associated with the refuge, "and, hopefully, encourages people to get out and see Pelican Island."
Nature lovers satiated their interests in Florida wildlife and their habitats during several weekend sunset wine and cheese cruises that traveled from the ELC to Pelican Island to view the birds as they flew home to roost.
Along the way Joan Edwards, a longtime environmental advocate, pointed out items of interest and shared information about the local wildlife. Upon the return of one trip, adventurers had the rare opportunity to spot the elusive Space X, a flying spectacle of the manmade variety.
Another day, birders David and Dee Simpson led a group through the ELC's 64-acre campus on an Owl Hoot. At dusk, strigiformesphiles – a mouthful of a word for owl lovers – headed out in search of owls and other night creatures, the least often spied residents of the nature preserve.
"We're trying to get people to appreciate and know what's here. We want people to get out and see it and experience it," said Glover.
For more information, visit FirstRefuge.org.
Photos by Joshua Kodis