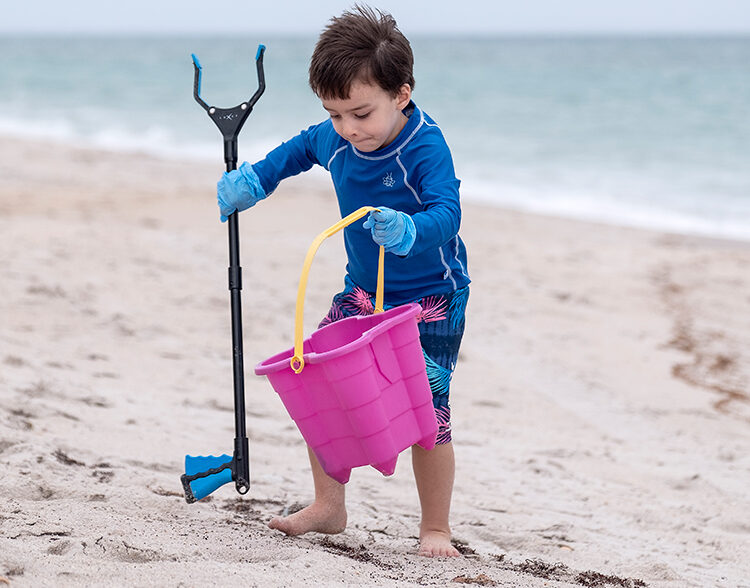 Indian River County literally cleaned house last weekend during the annual International Coastal Cleanup, which this year was co-hosted locally by Coastal Connections and Keep Indian River Beautiful, two environmental nonprofits.
"We're happy to be coordinating the largest coastal cleanup event in our entire county," said Kendra Cope, Coastal Connections founder and executive director.
"We do it for many reasons. For us, it's to save the sea turtles. For others, it might be clean water or a more beautiful location to live and visit. There are so many ways the environment is interconnected with what we like to do in our daily lives outside. And we want to ensure that we are preserving it and protecting it for future generations."
She explained that ultimately, it comes down to protecting our environment. "Without a healthy environment, we won't be catching fish on the weekends with our nephews and nieces, and grandkids. Without a healthy environment, we'll be boating through dark, sludgy water.
And without a healthy environment, we don't get to look at the trees that provide a safe haven for all the birds that we like to see," said Cope.
Participants listened to a safety talk and received data collection instructions and then, armed with their provided cleanup supplies and gear, more than 800 volunteers removed 2,386 pounds of debris from 16 waterfront parks throughout Indian River County.
The annual cleanup is organized globally by the Ocean Conservancy as a way to end the flow of trash at the source, by engaging people at a local level to remove debris from beaches and waterways.
Boaters, paddlers and walkers filled buckets, bags and bins with everything from cigarette butts and fast-food packaging to hypodermic needles and even a flat-screen television. Their concerted effort to remove litter pollution from the Indian River Lagoon and along the coastline helps to keep our local waterways clean and healthy for the benefit of the animals and people alike.
The Pelican Island Audubon Society once again participated in the cleanup, organizing volunteers to pick up trash near the Oslo Riverfront Conservation Area boat ramp.
It should be no surprise that PIAS participated, shared Richard Baker, Ph.D., PIAS president.
"We got an award in 1986 from the Department of Interior in Washington, D.C., recognizing Pelican Island Audubon as one of the first organizations to do a coastal cleanup in the United States."
PIAS later turned over the organization of the annual cleanup to KIRB, who enlisted the support of Coastal Connections this year.
Baker said there wasn't much to pick up near the boat ramp this time, because Lloyd Hollingsworth, the PIAS cleanup site organizer, collects trash along Oslo Road and the Oslo boat ramp weekly.
"Everything eventually goes into the waterways, the lagoon and the ocean. The plastic disintegrates into small particles that get into animals' stomachs and kill them," said Baker, stressing the importance of maintaining a clean environment.
Photos by Joshua Kodis