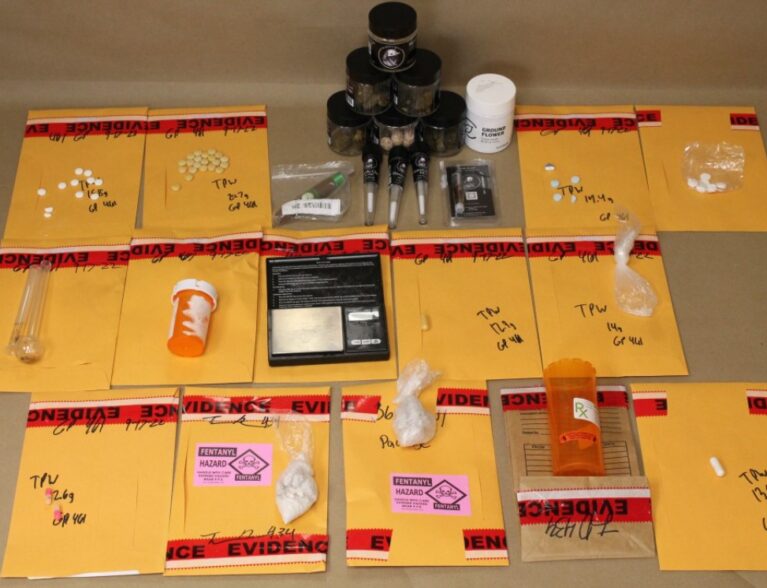 VERO BEACH — A 28-year-old man was jailed after police found him with more than 50 grams of fentanyl – along with other drugs – during a traffic stop last week.
Tyler Joseph Bendo, of the 6000 block of Sequoia Circle, Vero Beach, was charged with trafficking in controlled substance, two counts of possession of a controlled substance without a prescription and possession of drug paraphernalia. Bendo was held Thursday at the Indian River County Jail on a $171,000 bond.
Vero Beach police conducted a traffic stop on a vehicle that ran a stop sign about 10 p.m. Sept. 16 near 35th Avenue and 20th Street. Officers then spoke with passengers inside the vehicle.
Police noticed a rear passenger, identified as Bendo, reached into a black bag several times, reports show. Officers saw the bag contained possible drugs, officials said.
Police searched Bendo's belongings and found 52.2 grams of fentanyl, 1.4 grams of methamphetamine, 35 various pills, two methamphetamine pipes and a digital scale.
"Bendo was on probation for previous drug charges, according to his criminal record," police said in a statement. "Furthermore, attached to Bendo's probation was a condition that required him to submit to a law enforcement search."
Police arrested Bendo and booked him into the county jail. Bendo has an arraignment at 8:45 a.m. Nov. 3, court records show.
"This is an ongoing investigation," police officials said. "Additional charges may be filed pending lab results on the unidentified pills."