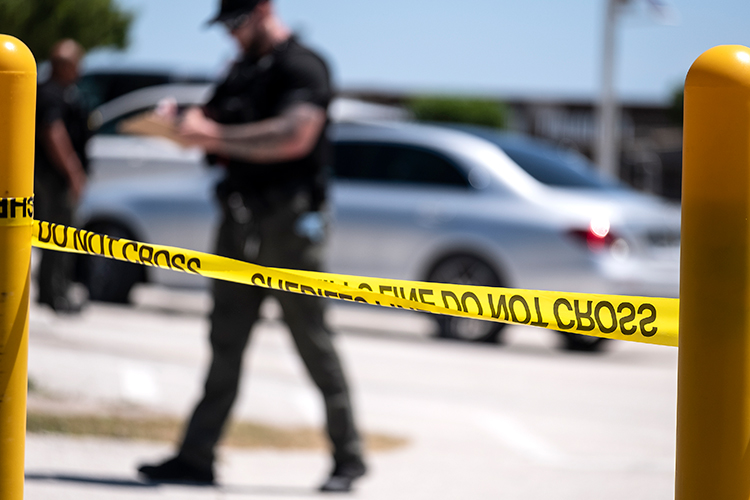 WABASSO BEACH — A man was in critical condition Thursday after deputies said he shot himself while on a surfboard in the water not far from Wabasso Beach County Park. The incident led law enforcement to close the beach for several hours.
The shooting was an isolated incident. There was no known danger to the public, Indian River County sheriff's spokesperson Lt. Joe Abollo said.
"He appeared to shoot himself on the board in the water," Abollo said. "It appears he planned it out."
The man's age and town of residence were not publicly released.
Deputies and fire rescue crews responded to a medical call about 10 a.m. at Wabasso Beach. Lifeguards found the man on the board unresponsive and with a gunshot wound, Abollo said.
A lifeguard at the scene said the man was covered in blood. Lifeguards went into the water and brought the man to shore.
The man was taken by ambulance to HCA Florida Lawnwood Hospital in Fort Pierce, Abollo said.
"It appears he came to the beach by himself," Abollo said.
Deputies closed the beach area as they looked for evidence along the shoreline. Law enforcement officers were not able to recover the gun used in the shooting.
The beach reopened by 3 p.m.
Photos by Joshua Kodis
No further details were immediately available.