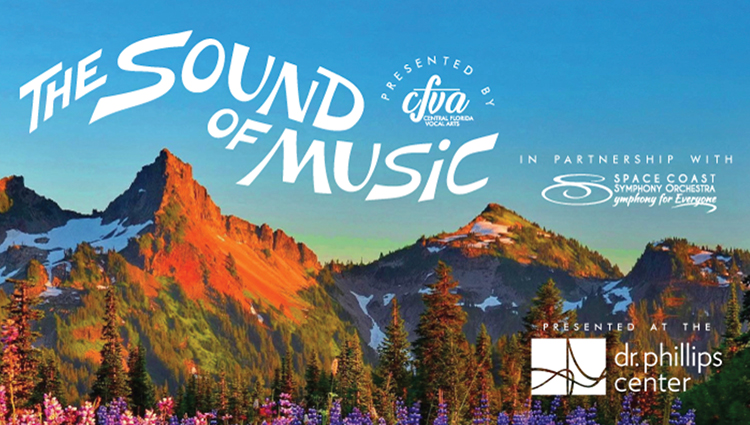 Music lovers will feel like they've gone to heaven with all the concerts and related events around the corner.
Supporters of the Brevard Symphony Orchestra will want to plan well ahead for this one. It's the BSO Royal Caribbean Bahamas Cruise taking place Dec. 8 to Dec. 12. The special cruise is aboard the Independence of the Seas and departs via modern motor coach from the BSO offices in Melbourne, then heads to Port Canaveral, where you will set sail for Nassau and Cocoa Cay in the Bahamas. Cost starts at $595 with a portion going directly to the BSO. The offer includes a private meet-and-greet, a cocktail party, cruise gratuities, entertainment and more. You need to make your reservation by Sept. 15. For more information, contact Global Tours & Travel at 321-676-6040.
The Space Coast Symphony will perform the "Sound of Music" in concert this Sunday afternoon. The concert includes the Central Florida Vocal Arts, the Opera del Sol and costumes, digital sets and more. In case you forget, the Rodgers & Hammerstein musical has some well-known favorites such as "Climb Ev'ry Mountain," "My Favorite Things" and "Sixteen Going on Seventeen." The concert begins 3 p.m. Sunday, Aug. 21, at the Vero Beach High School Performing Arts Center, 1707 16th St. Tickets are $30 in advance, $35 at the door and free for those 18 and younger, or for those with college ID. Discounted tickets available via the "Symphony for Everyone" program. For more information, call 855-252-7276 or visit SpaceCoastSymphony.org.
Ukrainian opera singers Sergey Pavlinov and Irina Lapina join Russian pianist Sergey Belyavsky to perform a "Unite with Ukraine" benefit concert. It begins 3 p.m. Sunday, Aug. 21, at the Emerson Center, 1590 27th Ave., Vero Beach. Tickets are $20 general with free admission for those under 18 years of age. Cash or check only. Call 772-778-5880 or visit
TheEmersonCenter.com.
If you're hungering for musical theater, especially that by Stephen Sondheim, consider heading north to Melbourne to see "Assassins" at the intimate 93-seat Melbourne Civic Theatre. Caveat: The production, directed by Peg Girard, features multiple gunshot sounds, racial slurs and explicit language. The show runs 8 p.m. Fridays and Saturdays, and 2 p.m. Sundays through Sept. 11. Tickets are $30. Melbourne Civic Theatre is at 817 E. Strawbridge Ave., Melbourne. Call 321-723-6935 or visit MyMCT.org.
Heaton's has its "End of Summer Luau" this Friday. Guests will enjoy light bites, a pig roast, a complimentary cocktail and live entertainment from DJ Traxx. It takes place from 7 p.m. to 10 p.m. Friday, Aug. 19, outdoors and under the tent at Heaton's Vero Beach, 3500 Ocean Dr. Tickets are $50 in advance and $55 at the door. Call 772-469-4444 or visit HeatonsVeroBeach.com.
Riverside Theatre's Comedy Zone brings Sean Finnerty to the stage as its headliner this weekend. Finnerty was born in Ireland and began doing standup in Orlando. He's been the announcer for Season 9 on Amazon Prime and was selected for Comedy Central's "Up Next" competition. He was a 2014 Florida's Funniest Comedian semifinalist. Comedian Dylan Vattelana will open the show. Based in Richmond, Va., Vattelana is known for his quick-witted, jubilant style. The evening's emcee is Josh Armenteros. The shows begin 7 p.m. and 9 p.m. Friday, Aug. 19 and Saturday, Aug. 20. Tickets are $23. Get there early and enjoy the free outdoor concerts in "Live in the Loop." This weekend, the musical acts are the Joey Tenuto Band on Friday and the Lattitudes on Saturday. Music runs 5:30 p.m. to 9 p.m. And remember, you can eat and drink as well. Concessions are open throughout the evening and in the comedy club. Riverside Theatre is at 3250 Riverside Park Dr., Vero Beach. Call 772-231-6990 or visit
RiversideTheatre.com.
Book lovers will want to plan ahead for an event at the Vero Beach Book Center: "Linda Hurtado Bond in Conversation with Sophie Julin" begins 5 p.m. Friday, Sept. 2. Hurtado, a news anchor in Tampa, will talk with Julin, a local influencer, about her book, "All the Broken Girls." The novel is set in Central Florida and follows crime reporter Mari Alvarez on the trail of a serial killer. The Vero Beach Book Center is at 392 21st St. Call 772-569-2050 or visit VeroBeachBookCenter.com.