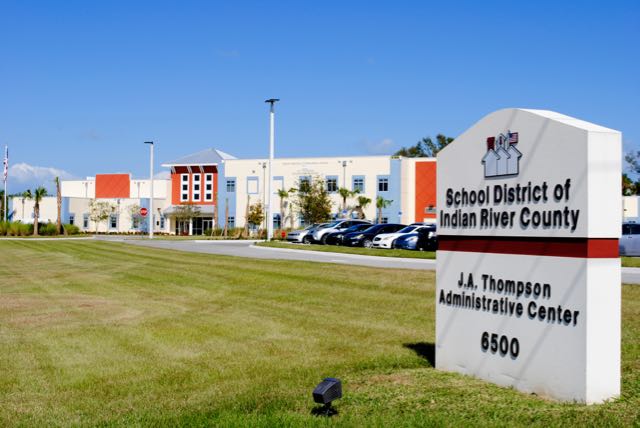 Mara Schiff wants to be sure everyone knows that her decision to not seek re-election to her District 1 School Board seat had nothing to do with the turmoil and hostility she encountered during the past two years.
Nor does she feel her time and efforts were wasted, despite the board being forced to address a constant stream of culture-war distractions launched by a small-but-vocal fringe group that claims to advocate for parental rights but rarely mentions quality education or improving student outcomes.
To the contrary, Schiff, the lone Democrat to be elected to countywide office, described her nearly four years on the board as "one of the most exhilarating experiences" of her life.
"They've given me an opportunity to put my values into practice and express who I am and what I stand for," she said. "My decision to not run again is not because I think this isn't an important job. It is an important job, and I'd advise anyone to do it."
For those who don't know: Schiff, who is in her 60s, was the only board member who held a full-time job – she's a criminal justice professor at Florida Atlantic University – while having a child attending school in the district.
So why is Schiff moving on?
After spending the past 30-plus years teaching, training, researching and writing about issues in her field, Schiff said she has reached a stage in life where she's ready to pursue "new opportunities."
Those opportunities, she said, would require travel outside the county – and possibly outside the country – which would make it impossible to "serve with integrity" and attend the board's meetings and workshops.
As much as she still believes she had made a positive impact on the school district, she said "it wouldn't be fair" to seek a second term while pursuing other professional interests that would demand much of her time.
Schiff said she is seeking, or has sought, U.S. Justice Department grants to study school safety and has applied for a Fulbright Scholarship that would require her to spend nearly a year in Belgium studying intercultural relations.
Her departure in November will diminish the board, where her sharp intellect, respectful tone and progressive voice will be missed.
"I have a lot of experience with boards, and I've found that the best boards have representatives with different points of view," said School Board member Brian Barefoot, a former Indian River Shores mayor and Babson College president who has served on numerous business and education-related boards.
"Ultimately, you have to make a decision, but the more diverse representation you have, the better chance you'll make the right one," he added. "Mara has often brought different views – some I didn't agree with – but it's always better to have them.
"I often found myself agreeing with her."
Barefoot praised the way Schiff represented her constituents without being overtly political. He said she is always prepared, thoughtful and articulate.
"One of the most overlooked skills a board member can have is the ability to listen, and Mara has been a good listener," he said. "Whether she agreed with you or not, she was respectful.
"I think she brings a lot to the party, even when I don't agree with her, and our public education system will feel her absence."
Both School Board Chair Teri Barenborg and Vice Chair Peggy Jones agreed.
"Obviously, she and I have different views on things, but I appreciate her professionalism," Barenborg said. "School boards across the country are dealing with a lot of hot topics, and we all have issues that are nearer to our hearts. She could be very passionate.
"But Mara listens to the other side and makes the decisions she believes are best," she added. "I voted with her at times, too."
Jones said she will miss Schiff's contributions to board discussions, calling her a "very smart lady who cares about all children in the district and provides a diverse perspective."
School Board member Jackie Rosario, who often publicly disagrees with Schiff and is confronting a stiff challenge to her bid for re-election to her District 2 seat, did not respond to text and email messages seeking comment about her colleague's decision to not run.
Asked if she was satisfied with what she has accomplished during her term, Schiff replied, "I'm satisfied with the way I've given voice to the sector of the community I represented.
"Do I think I got enough done, or that my presence impacted policy? I don't know," she added. "We are in tough times, but I think the district is better because I was there.
"What I focused on were issues that wouldn't have been addressed or focused on."
As for the state of the local public school system, Schiff said, "We're not there yet, but we're on our way," crediting School Superintendent David Moore with providing the daily leadership the district so sorely lacked under his obviously overmatched predecessor.
The COVID-19 pandemic, she said, was a significant disruption.
"When we hired Dr. Moore, we did so to transform the district – to take us to the top of the state rankings," Schiff said. "Forty-four days later, we were hit with a pandemic that shut down the district. And we were in a pandemic for the next year-and-a-half.
"What we were facing was unprecedented," she added. "We were hit by a global pandemic with a new superintendent and a pretty inexperienced board that included two members who had been there for only a few months.
"Under the circumstances, I'd say we did a phenomenal job, and the evidence supports that."
Schiff said she is pleased with Moore's performance, and expressed concern that if the district loses him – he has been criticized almost monthly by Rosario, who is aligned with the aforementioned parental-rights group – "we'll conduct a search and probably end up with a far-less-qualified superintendent."
She remains concerned about the efforts of fringe groups that don't represent anywhere near a majority of the parents in districts to seize control of school boards by trying to intimidate board members and candidates.
She finds the divisive, disrespectful and sometimes-hostile tone of the public discourse at board meetings troubling, fearing the adults are setting the wrong example for children.
Schiff also said the suggestion that educators, including School Board members and superintendents, are trying to harm or indoctrinate children is "ridiculously frustrating" and an "insult to everyone who does the job."
She said it was "unfortunate" that only one candidate, Gene Posca, qualified to run for her School Board seat and, because he was unchallenged, already has been declared the winner.
But there are other opportunities to pursue, challenges to overcome, other dreams to chase.
"I'm not leaving because somebody ran me off," Schiff said. "I'm not leaving because of the demands of the job. I'm leaving because of my life."