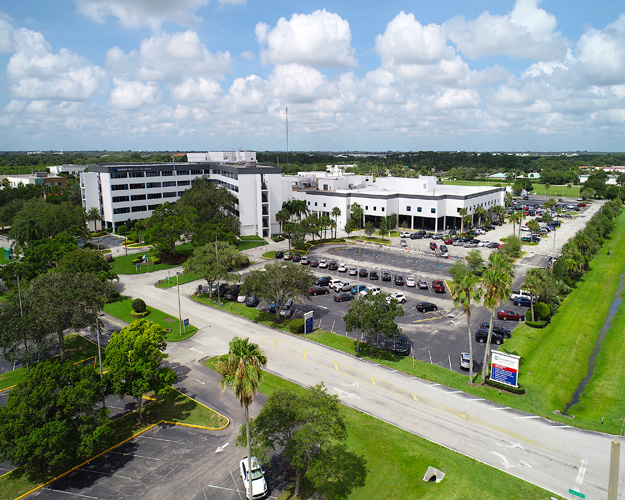 New COVID-19 infections here reported to the Florida Department of Health more than doubled over the past week, going from 90 cases to 186 cases, and the countywide case positivity rate rose 61 percent in a single week, with 7.9 percent of people being tested now being found positive.
In the past four weeks, the average number of new daily infections reported here has more than tripled from 8.5 to 26.5 cases, thanks to the spread of the BA.2 or "stealth Omicron" variant that's taken hold in the Northeastern United States and is spreading to Florida.
Statewide, Florida is still in the green zone for low community transmission, according to the CDC's criteria, but cases rose 32 percent in a single week, from 15,623 to 20,680 as of Friday's report. In mid-March, the whole state reported between 8,000 and 9,000 new cases per week.
Increasingly popular in-home rapid tests are the big unknown factor in the official case numbers, as people who test positive on DIY test kits typically do not report these results to the Florida Department of Health. These cases go unrecorded unless the individuals seek medical attention, or must report their illness due to their job or school attendance.
In-home tests kits can be obtained free of charge through a U.S. Postal Service website, plus most private insurance carriers cover or reimburse members for the purchase of these kits.
The CDC reports four hospitalizations of covid-positive patients here over the past week, and eight covid-positive people were hospitalized at Cleveland Clinic Indian River Hospital as of Monday, up from seven.
The School District of Indian River County reported 13 new COVID-19 infections last week, all of among public school students. Private and charter school case data is no longer available to the general public.
With the snowbird migration north in full swing, plus the end of spring school terms and the summer travel season commencing in the coming weeks, the latest COVID-19 battleground revolves around mandatory masks on common carriers – buses, trains and airplanes – and in airports.
A federal court in Florida last week struck down the CDC's requirement that passengers wear masks while onboard.
The New York Times quoted an epidemiologist pointing out the problems with the CDC's mandate, saying it's "like a submarine that closes three of its five doors" because the rule had too many exceptions.
Passengers could take off their masks while snacking, while they are enjoying a beverage or eating an in-flight meal. Add to that the reality that many people wear the masks incorrectly – and the lack of a requirement that the masks be of the N95 or KN95 variety – and the mandate probably didn't accomplish much. But it likely made elderly travelers, or those with underlying health problems, feel less concerned about getting on a plane, train or bus.
"The Department of Justice and the Centers for Disease Control and Prevention (CDC) disagree with the district court's decision and will appeal, subject to CDC's conclusion that the order remains necessary for public health," the Justice Department said in a statement.
As the legal wrangling continues over the CDC's authority to issue the mandate, the safer choice in the meantime for anxious travelers is to don a brand-new, well-fitting N95 or KN95 mask on each flight for self-protection against the highly transmissible "stealth Omicron" variant that is responsible for the majority of new COVID-19 infections globally.
Frequent and vigorous hand-washing is always a good practice while traveling, as is social distancing at the airport and keeping up with any vitamin supplement regimen travelers follow at home for immune support.
And if Omicron classic and "stealth Omicron" weren't enough to keep track of, another virus variant – an offshoot of the BA.2 strain called BA.2 12.1 – is now responsible for nearly one quarter of the cases in New York and New England, according to the CDC. Not much is known yet about this new subvariant, except that it appears to be highly transmissible like its cousins.
The good news is that 95 percent of Florida's senior citizens and 94.4 percent of Indian River County's seniors age 65 and older have been two-shot vaccinated, with more than 60 per cent receiving at least one booster shot, and many opting to get a second booster shot as well.