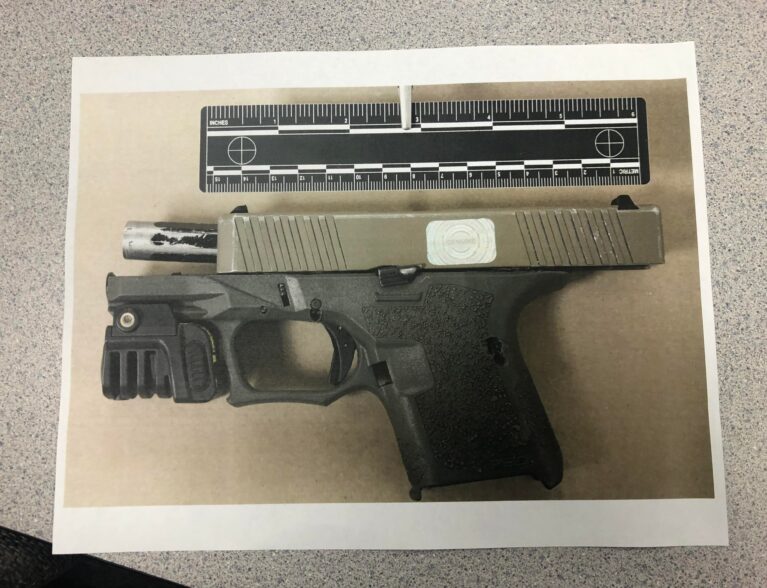 VERO BEACH — A 14-year-old boy was killed in late January after a gun he and his friend were playing with discharged, striking the juvenile in his lower abdomen at his residence. Now, after more than a month of investigation, authorities determined the shooting was accidental and said neither the boy nor his friends knew the 9 mm firearm was loaded.
"It's very unfortunate. It's very tragic and should have been preventable. We should not have been called there that night," Vero Beach Police Chief David Currey said during a Tuesday news conference held at the police department. "You keep firearms locked up and away from where (children) can get to them. We all know young children have curiosity."
.@VeroBeachPD Chief David Currey gives update on fatal Jan. 30 accidental shooting that claimed the life of a 14-year-old boy. The boy and his friend were playing with the gun in his bedroom when the firearm discharged, striking the boy in his lower abdomen area, Currey said. pic.twitter.com/QlhhVhf9Ox

— Nicholas Samuel (@JournalistNickS) March 15, 2022
Police have not released the name of the boy or his mother.
Officers said the boy's mother knew he had purchased gun parts off the internet and was building the firearm. Police said the boy bought the parts from the Dark Web, which is not indexed by search engines and can only be accessed through specific authorization.
Currey held up a photo of the gun during the news conference.
"It's a 'ghost gun.' You can't trace it," Currey said. "Parts come with no serial number. The ghost guns come in assembly kits."
The mother didn't know her son also had ammunition, police said.
The shooting happened about 1:40 a.m. Jan. 30 at a Vero Beach home. Police have not released the address where the incident took place.
The son was with his two friends – two more boys ages 14 and 15 – in his bedroom. The son reached for the gun, which his friend was holding, when it fired and struck him, police said.
The mother was asleep when she awoke to the sound of a gunshot, Currey said.
Her son then told her he had accidentally shot himself, a statement that his two friends agreed with, police said. The boy died while being taken to Cleveland Clinic Indian River Hospital, Currey said.
During the investigation, police determined the initial statements the boy and his friends made were not accurate. Officers learned one of the boy's friends was playing with the gun when it went off.
Police on March 7 filed a child neglect by culpable negligence charge against the boy's mother. The state attorney's office decided not to formally file the charge a few days later, citing what prosecutors said was a lack of proof the mother had knowledge her son had ammunition in the home, Currey said.
"After a lengthy and thorough investigation, it has been concluded that this incident was a tragic accident," Currey said in a statement. "The Vero Beach Police Department would like to remind those with firearms in their possession to always keep their firearms locked up and kept away from children."