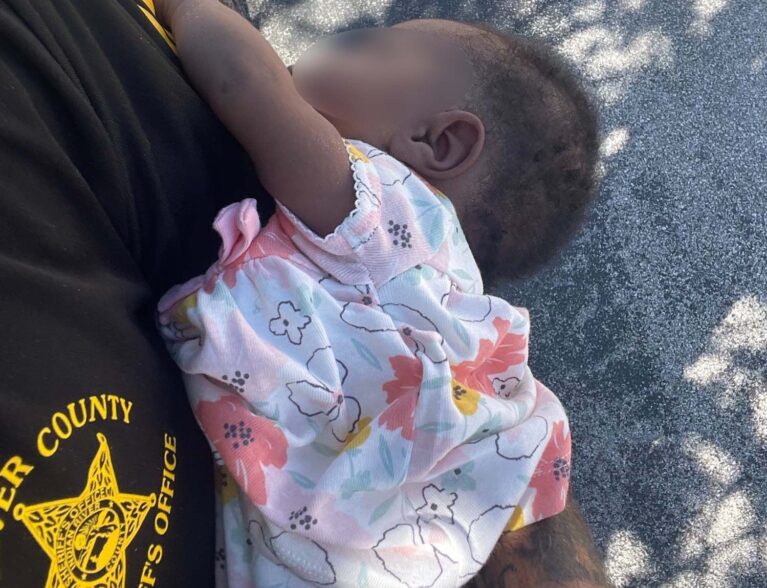 SEBASTIAN — A 32-year-old mother was jailed Friday after deputies said she left her newborn infant in a car for nearly two hours while the woman was gambling in the arcade next door.
The temperature reached 82 degrees while the child was locked in the car with the windows rolled up and the air conditioning turned on, Indian River County sheriff's deputies said. Deputies said the infant appeared to be malnourished and had poor hygiene from not being cleaned properly, along with dried skin and chapped lips.
Bionca Kimyata Lockett, of the 800 block of Mulberry Street, Sebastian, was charged with child neglect and child in distress from being left in a running vehicle. Lockett was held at the Indian River County Jail on $50,000 bond.
Indian River County sheriff's deputies responded to reports of a child found locked inside a car about 1:17 p.m. in the 11000 block of U.S. 1 in Sebastian. Deputies arrived and saw the 27-day-old infant in a car seat in the back of a black Nissan Sentra, reports show.
Deputies – who did not see anyone in the immediate area – checked to see if the door was unlocked before examining the child's well-being. Deputies said the infant's mother, Lockett, came out of the arcade about 10 minutes later.
Lockett initially told deputies her acquaintance was supposed to be watching the child. Lockett eventually changed her story and told deputies she was alone with the infant when she drove to the arcade, reports show.
Lockett did not have sufficient food for the child in the car. Deputies purchased baby formula to feed the infant, reports show.
Lockett was arrested and booked into the county jail. Lockett was ordered not to have any contact with the infant unless allowed by the Florida Department of Children and Families.
Lockett has an arraignment at 8:45 a.m. April 22, court records show.