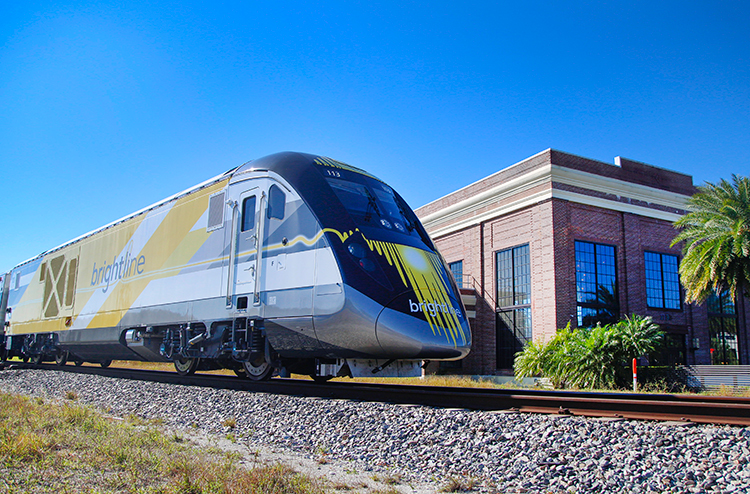 When Brightline's new upgraded train tracks between Orlando and West Palm Beach are complete in 2023, 32 passenger trains per day will zip through Indian River County at speeds of up to 110 mph in addition to the 10-to-20 daily freight trains rattling along at 40-to-60 mph.
With Brightline accidents increasingly common in South Florida, are public safety officials concerned about the possibility of more rail accidents here?
Incidents here along the Florida East Coast Railway tracks until now have been relatively infrequent and typically involve poor judgment by an individual as a train is passing through, public safety officials said.
"Historically, Sebastian has not experienced any of the issues that the southern counties have as it pertains to either pedestrians and/or vehicles and contact with FECR freight trains," Sebastian Police Chief Daniel Acosta said Monday.
"The City of Sebastian has experienced minimal train incidents to date, which are typically the fault of the car (or) pedestrian's failure to heed the active crossing warnings," Acosta said.
But county Emergency Services Director Chief Tad Stone said public safety officials are starting to discuss how Brightline's high-speed train service could affect things.
"It's going to be traveling at a higher rate of speed, so that requires us to up our game a little bit," Stone said.
"Occasionally you get one vehicle that gets hit by a freight train," Stone added. "People are (typically) able to walk away from it, especially if they get tagged in the very back end of the vehicle."
"That's probably not the case if you've got trains traveling at a higher rate of speed, but it's not going to change way we approach the scene or extricate the patient, or do any of those other things," Stone said.