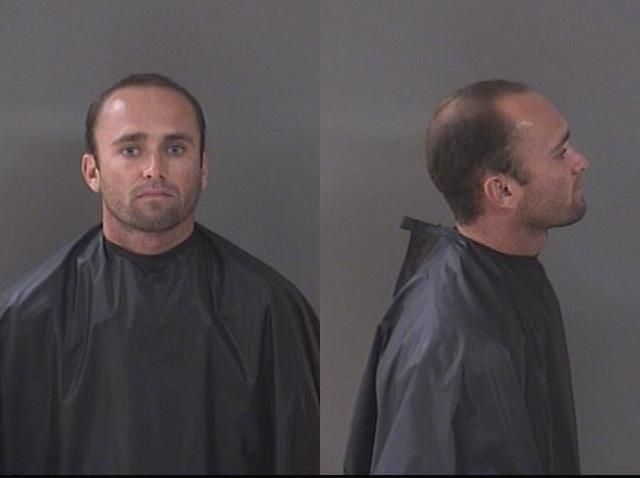 VERO BEACH — A 27-year-old man was jailed Wednesday after deputies said he beat another man with a broken wooden handle from a paddle in late September. The incident left the other man hospitalized with serious injuries.
The injured man received five staples for a cut to the back of his head and three stitches for a cut to his right cheek, reports show. The attack left the man with a broken orbital bone, blurry vision and nerve damage to the right side of his face.
Deputies arrested John David Saxon, of the 1700 block of Highway A1A, Vero Beach, on a charge of aggravated battery. Saxon was released Thursday from the Indian River County Jail on $5,000 bond.
The attack happened during a brawl – outside of Riverside Café – that stemmed from an argument over a man wanting to drop a woman off at her residence.
Indian River County deputies responded to reports of aggravated battery on Sept. 25. Officers met with the injured man at Cleveland Clinic Indian River Hospital.
The man told deputies he tried to stop an argument between a group of other men in the parking lot under the Merrill P. Barber Bridge. Then, a fight broke out between the man and the other men.
Several witnesses told deputies they saw one of the other men, identified as Saxon, grab a broken wooden handle to a paddle from a vehicle. Saxon then used the handle to hit a vehicle mirror, breaking it, reports show.
Witnesses told deputies they saw Saxon then strike the man three times with the handle in the face, head and back.
Deputies arrested Saxon and booked him into the county jail. Saxon has an arraignment at 8:45 a.m. Dec. 30, court records show.