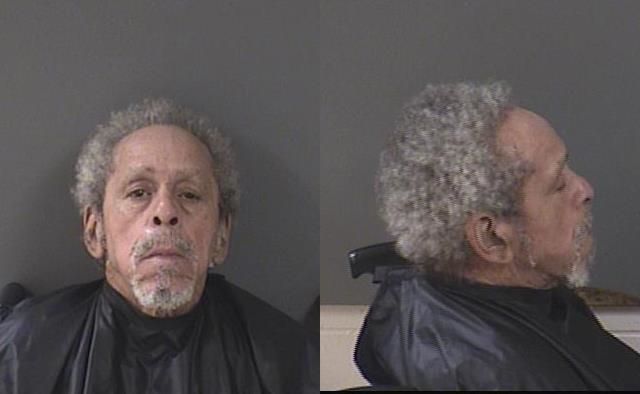 INDIAN RIVER COUNTY – A 75-year-old man was jailed Thursday after deputies said he trapped a racoon before shooting it twice with a BB gun "just for fun." A neighbor captured the incident on cell-phone video.
Deputies arrested James Lee Davis, of the 2300 block of 10th Street Southwest, on a charge of animal cruelty. Davis was released Friday from the Indian River County Jail on $10,000 bond.
The neighbor called Indian River County deputies shortly before 10 a.m. Thursday. The neighbor told deputies Davis had set up an animal trap behind their apartment building the day prior, reports show.
The neighbor woke up Thursday to an animal screaming as if it was in pain, deputies said. Deputies said the neighbor went to the window and saw Davis walking to the animal trap with a BB gun in his hand.
Davis shot the animal several times, according to the neighbor, who began recording the incident just moments after, authorities said. The neighbor saw Davis take the animal trap inside toward his apartment, reports show.
Davis then went to his vehicle and got a black garbage bag and gloves before returning to his apartment, deputies said. Deputies looked at the neighbor's cell-phone footage, which showed Davis holding a Daisy air rifle-style BB gun and the silver cage animal trap with the racoon inside.
"You can hear the racoon scream several times," the deputy stated in a report describing the audio captured on the recording.
Deputies removed the animal trap and the BB gun from Davis' apartment. Davis initially denied the accusations against him, but eventually admitted to deputies he shot the racoon for fun and did not intend to kill it, reports show.
Davis said he released the racoon behind his apartment and it ran off, reports show.
Deputies arrested Davis and booked him into the county jail. Davis has an arraignment at 8:45 a.m. Oct. 25, court records show.