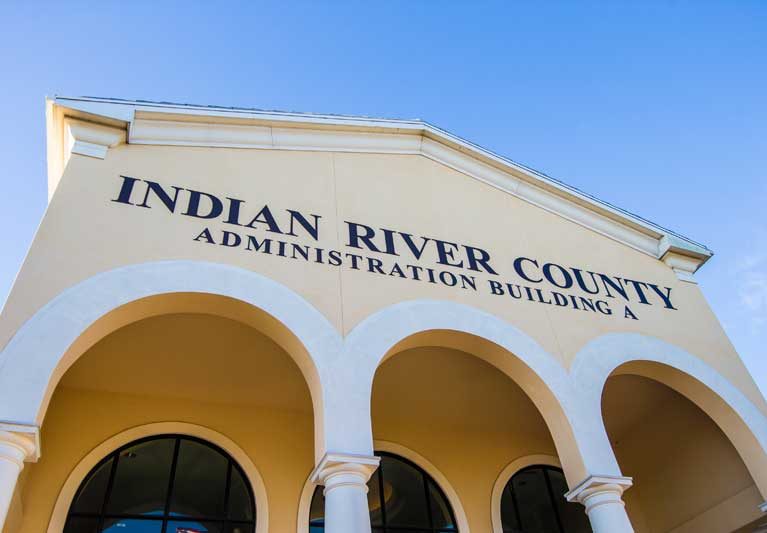 In the final chapter of George Maib's 14-year-long court battle over his ill-fated plans to build a concrete plant near Sebastian, Indian River County paid more than $1.3 million in attorney fees and costs to conclude the property rights dispute.
Combined with an earlier payment of $3.6 in damages and interest, the county wound up paying nearly $5 million to Maib and his attorney as a result of his claim under the Bert J. Harris Private Property Rights Protection Act.
The convoluted case featured two trials and several appeals before the Florida Supreme Court refused to entertain the county's final appeal in May. 
Rather than litigate the amount of attorney fees and costs, county commissioners voted August 17 to approve the settlement their attorneys negotiated with Smith & Associates.
"It's over," Maib said Tuesday (Sept. 7). "It feels good. It's a long time coming."
Maib and his company, Ocean Concrete Inc., filed suit in November 2007 after county commissioners changed the land development rules to block his plans to build a concrete batch plant on Old Dixie Highway near Sebastian. The proposal had stirred strong public opposition.
Maib ended up collecting $2.4 million in damages and interest and was reimbursed another $1.1 million in attorneys' fees, expenses and costs, for a total of $3.5 million.
His attorney, Geoffrey Smith and Associates of Melbourne collected $1.2 million in legal fees, expenses and costs. Another $286,000 went to pay off a loan.
Indian River County pursued the case for 14 years through several sets of county commissioners because of the large amount of damages sought by Maib, said County Attorney Dylan Reingold.
"The county faced a plaintiff with an eight-figure dollar demand," Reingold said. "So, although the final amount is large, I do not believe that settlement was a viable option for the county."
The first trial in November 2015 resulted in a judgment in the county's favor, but an appellate court ruled the county was liable for damages under the Harris Act.
Maib and Ocean Concrete won the $3.6 million award after the second trial in September 2019 and continued to prevail throughout the appeals process.
"The theme of the thing is: It's something that never should have happened," Maib said. "Here it is costing them that type of money."
"Is it worth it?" Maib asked rhetorically about the 14-year legal case. "I don't think so, but I'm glad it's over."
"Things that I've lost in this mess couldn't be replaced, it doesn't matter how much," Maib said. "Some things in life you just can't replace. Time is probably the most valuable of all."