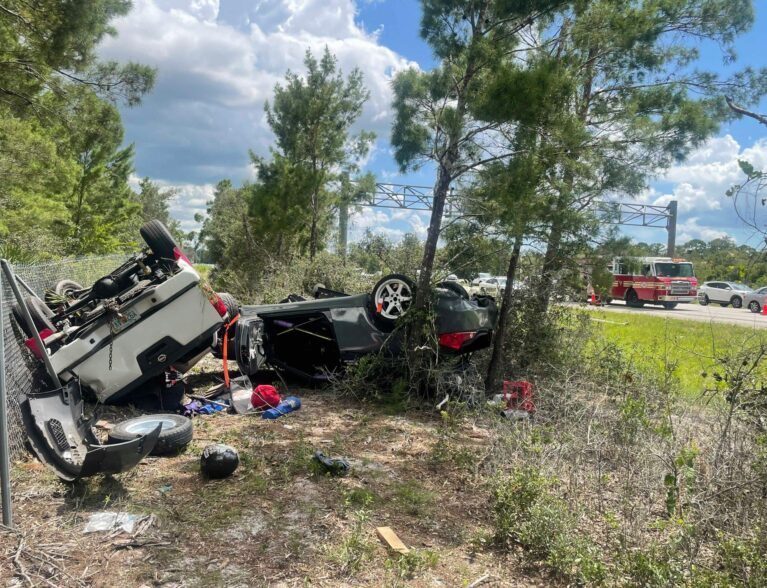 VERO BEACH — Three people escaped serious injuries in a rollover wreck Saturday afternoon on Interstate 95, fire rescue crews said.
The crash happened about 2 p.m. on northbound I-95 near mile marker 145 in Vero Beach, authorities said. Sheriff's officials described the incident as a two-vehicle crash.
Indian River County Fire Rescue Battalion Chief Roger Dion said it was a single-vehicle collision involving a truck towing a car. The crash caused the truck and car both to overturn.
Three people were taken to Cleveland Clinic Indian River Hospital with minor injuries, Dion said. Florida Highway Patrol troopers were investigating the wreck.
Fire rescue officials said two other minor crashes were also reported in the same area. Further details on those crashes were not immediately available.