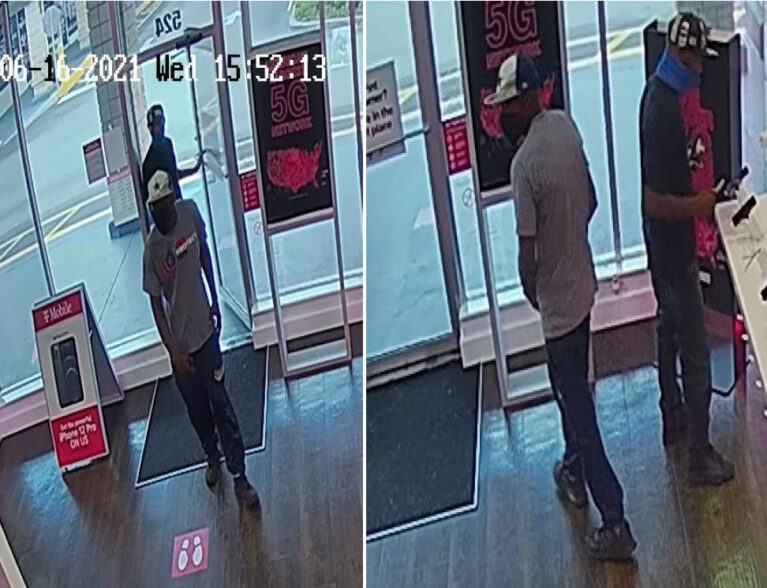 VERO BEACH — Officers are asking the public for help in identifying two individuals who they said stole several cell phones from a T-Mobile store earlier this week.
Vero Beach police said the suspects – who appear to be men – walked in the store about 4 p.m. Wednesday. The business is located in the Miracle Mile Plaza, just east of The Fresh Market.
Police said the individuals grabbed several display phones before leaving the store. Details on the exact number of phones taken and the total dollar amount of the stolen merchandise were not available.
Both suspects headed eastbound on foot, officers said.
Those who have information on the identity of the individuals or their whereabouts should contact police Det. Dan Brumley at 772-978-4664 or dbrumley@vbpd.org.