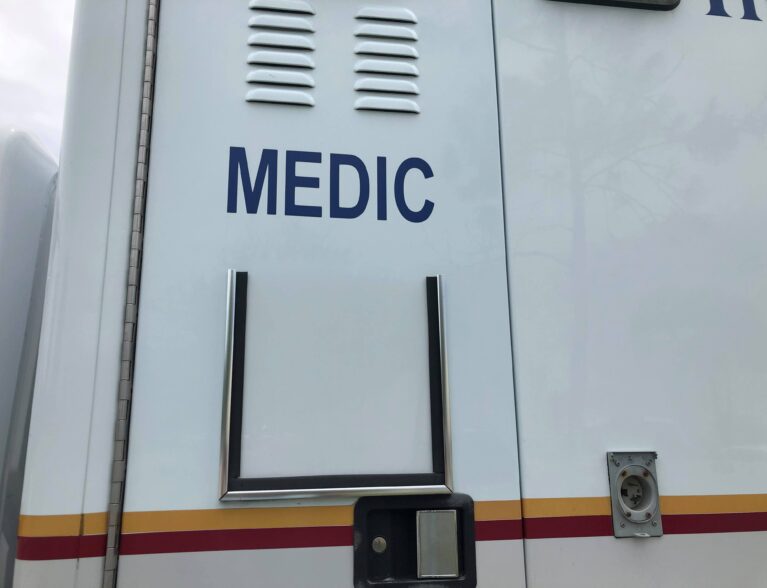 INDIAN RIVER COUNTY – Five people were injured in a five-vehicle crash that briefly blocked 27th Avenue Tuesday, deputies said.
The wreck happened about 4:15 p.m. in the 300 block of 27th Avenue, just south of 4th Street, Indian River County deputies and fire rescue crews said. The crash involved a Ford Escape, GMC Sierra, Chevy Silverado, Honda Civic and a Mazda 3.
Sheriff's officials said the blue Honda was traveling northbound when it failed to see traffic ahead at a standstill. The Honda slammed into the back of the Silverado, causing a chain-reaction crash, deputies said.
The Silverado then struck the Escape. The Mazda, traveling north behind the Honda, crashed into the rear of the Honda, deputies said.
The Mazda then veered into the southbound traffic lanes and crashed into the southbound Sierra.
The Mazda driver, a Vero Beach man, was taken by ambulance to Lawnwood Regional Medical Center & Heart Institute in Fort Pierce with non-life threatening injuries, deputies and fire rescue crews said. Three other men and one woman, all from Vero Beach and Fort Pierce, were taken to the Vero Beach emergency room, deputies said.
The identities and ages of those hurt were not immediately available.
The wreck closed 27th Avenue between 1st Street Southwest and 4th Street. The roadway reopened by 6 p.m., deputies said.
Deputies were investigating the cause of the crash. Further details on the collision were not available.