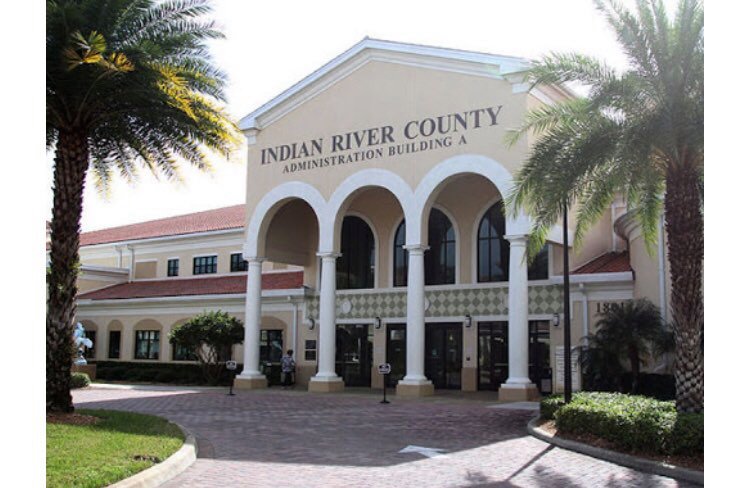 Indian River County commissioners voted unanimously Tuesday to adopt a preliminary spending plan for more than $31.2 million expected from the federal government's new $1.9 trillion COVID-19 stimulus package known as the American Rescue Plan. County officials expect to receive half of the money by mid-May and the remainder next year, with a deadline of December 2024 to spend the entire allocation.
The lion's share of the funds, or about $12 million, would be spent on improvements to water/sewer and broadband infrastructure– $4 million to address broadband needs of residents who are tele-working and undertaking distance learning in Fellsmere and elsewhere; $6 million toward the $16 million overhaul of the South County Water Treatment Plant; and $2 million for septic-to-sewer conversions in Roseland, West Wabasso, and Floravan Shores.
The spending plan calls for allocating more than $6.8 million to be divided among programs assisting low-income families buying or improving affordable housing; grants to small businesses; working with the Indian River Chamber of Commerce to promote tourism; assisting the United Way with mental health and child abuse prevention programs; and helping county departments with COVID-related responses such as cleaning, remote working and IT upgrades.
Another $6 million would be set aside to offset county revenue losses related to COVID-19 such as state-shared revenues, sales taxes and gasoline taxes. The plan calls for $5.4 million for constitutional officers' expenses such as the Sheriff, Clerk of Court and Supervisor of Elections. A little over $1million would go to overtime and other expenses incurred by the Emergency Services Department.
Unlike its predecessor the CARES Act, the American Rescue Plan will pay stimulus money to municipalities directly, so cities don't have to submit their spending plans to the county for approval.  County Administrator Jason Brown said the city of Vero Beach is expected to receive $7.3 million in stimulus funds.
And instead of designating the United Way to administer grants to local non-profit groups as it did under the CARES Act, the commission directed staff to come up with a plan for distributing some $500,000 in stimulus funds in $10,000 increments to charities who apply.