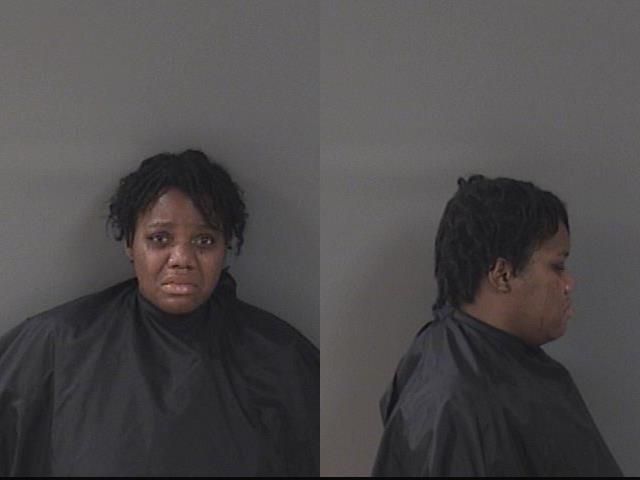 FELLSMERE — A 21-year-old Pennsylvania woman was jailed after a rollover crash on the interstate last week that injured her and her baby.
Deputies arrested Marcia Alexis Graham on charges of child endangerment, resisting arrest with violence and reckless driving. The child endangerment charge was later changed to child abuse, court records show.
Graham was released Friday from the Indian River County Jail on $20,000 bond.
Graham was traveling in a 2014 tan Lexus sedan about 2 p.m. March 10 on northbound Interstate 95, near mile marker 157, Florida Highway Patrol troopers said. Several other motorists told deputies that Graham was traveling at least 100 mph and passing multiple vehicles.
The sedan veered to the right off the roadway, crashed through a fence and overturned several times, reports show. The vehicle landed on its roof on the grass shoulder, officials said.
An off-duty St. Cloud officer tried to help Graham and the baby, but Graham refused and began yelling at the policeman. Deputies said Graham and her daughter, between 1 and 2 years old, were both bleeding from the head.
When paramedics arrived, Graham initially did not let them treat her or her child. Graham yelled, "I didn't call you here. You can leave," reports show.
Deputies said 20 minutes went by before the child was treated. Graham pushed away a deputy who checked to see if there were more people in the sedan, reports show.
Deputies also noted the car seat the baby was in was not properly installed in the vehicle.
Graham was taken to Health First's Holmes Regional Medical Center in Melbourne with serious injuries, highway troopers previously said. It was unclear what day she was released.
Graham's daughter, who had minor injuries, was flown to St. Mary's Medical Center in West Palm Beach as a precaution.
Graham was ordered to not have contact with her daughter unless approved by Department of Children and Families, court records show. Graham has an arraignment at 8:45 a.m. April 23.