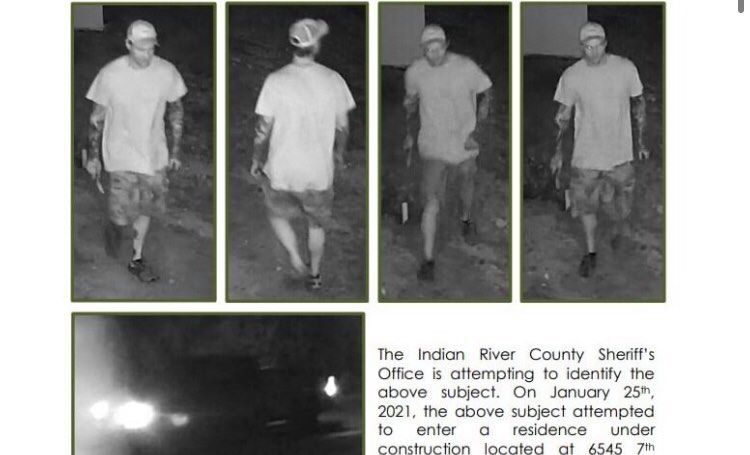 INDIAN RIVER COUNTY — Deputies are trying to identify a suspect they said tried to enter a home that was under construction two months ago.
The Indian River County Sheriff's Office posted surveillance photos that appear to show a man wearing a cap, bright shirt and dark pants at the construction site. Deputies also released an image that appears to show a dark pickup truck leaving the scene.
Deputies said the suspect walked inside the unfinished home about 10 p.m. Jan. 25 in the 6500 block of 7th Manor, south of State Road 60. It was unclear if any items were stolen.
Anyone with information on the suspect should call the sheriff's office at 772-569-6700. No further details were available.