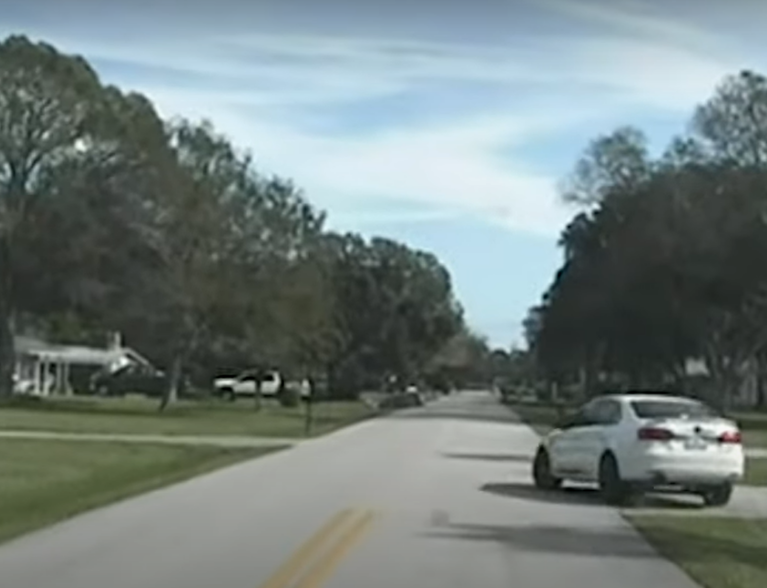 INDIAN RIVER COUNTY — Dashboard video from a deputy's patrol car captured a Volkswagen swerving across three front lawns – almost striking mailboxes – and nearly hitting the back of another vehicle in traffic.
The Indian River County Sheriff's Office released footage of the short police chase Monday. The man behind the wheel – Joseph Ray Moyer – told deputies he drank "two beers" earlier that day, reports show.
Deputies arrested Moyer, 33, of the 2500 block of 2nd Street, Vero Beach, on a charge of driving under the influence. Moyer was held Tuesday at the Indian River County Jail on $1,000 bond.
Video provided by Indian River County Sheriff's Office
An Indian River County patrol deputy spotted the Volkswagen about 1 p.m. Sunday traveling north on 20th Avenue Southwest near 3rd Street Southwest. The deputy saw the vehicle make wide turns and weave across both traffic lanes, reports show.
The Volkswagen then accelerated to 53 mph in a posted 35 mph zone, deputies said. The deputy followed the vehicle and activated his emergency siren, but the Volkswagen did not stop.
Deputies said the vehicle turned right onto 1st Place and began traveling east. The Volkswagen ran off the roadway several times and into front yards before swerving back to the street, dashboard video showed.
Deputies said the vehicle turned left onto 18th Place and traveled north. The Volkswagen stopped at a stop sign, but pulled out in front of a dark pickup traveling westbound at the 2nd Street intersection, reports show.
The pickup driver had to hit the brakes to avoid a collision, deputies said.
The Volkswagen then turned east on 4th Street and slowed in speed as it approached traffic at a standstill. Deputies said the Volkswagen almost rear-ended another vehicle.
Dashboard footage showed a deputy banging on the Volkswagen driver's door to get the motorist's attention. The deputy told the driver, Moyer, to put the vehicle in park and remove the keys from the ignition.
The footage showed a deputy conduct sobriety tests on Moyer. "I have to make sure you're okay to drive. Right now, you're not safe to drive," the deputy said to Moyer.
Deputies noted Moyer's speech was slurred and mumbled, and that he was swaying while trying to maintain his balance.
Deputies arrested Moyer and took him to the county jail. Moyer has an arraignment at 8:30 a.m. Feb. 9, court records show.