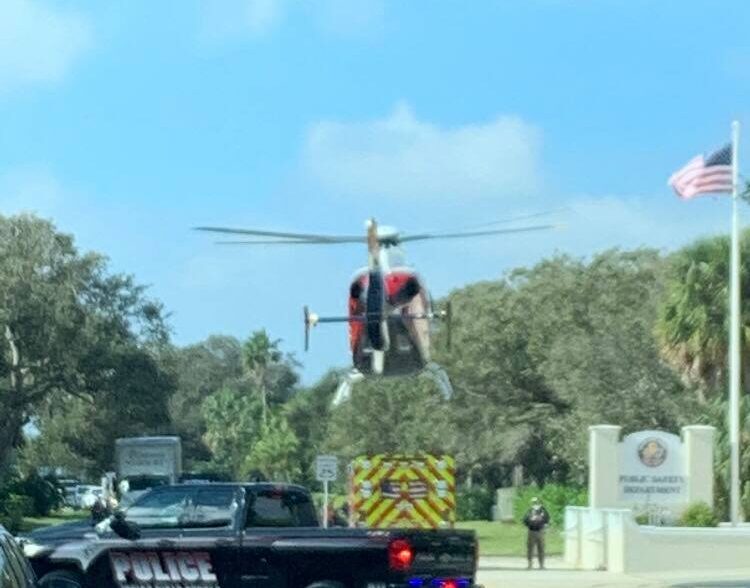 INDIAN RIVER SHORES — A 24-year-old construction worker has traumatic injuries after falling from a ladder near the second-story balcony of a residence, officials said.
The town where the worker lives was not immediately available.
Indian River Shores Public Safety officers responded to the incident shortly after 10 a.m. Friday at a home in John's Island, a private residential community. The accident happened in the 400 block of Beach Road, Indian River Shores Public Safety Director Rich Rosell said.
Construction crews were painting and remodeling a home when the worker fell, Rosell said. It was unclear how many feet the man fell.
Indian River Shores officers flew the man to Lawnwood Regional Medical Center & Heart Institute in Fort Pierce, Rosell said. Indian River Shores Public Safety is triple-certified in law enforcement, fire rescue and emergency medical services.
No further details were immediately available.