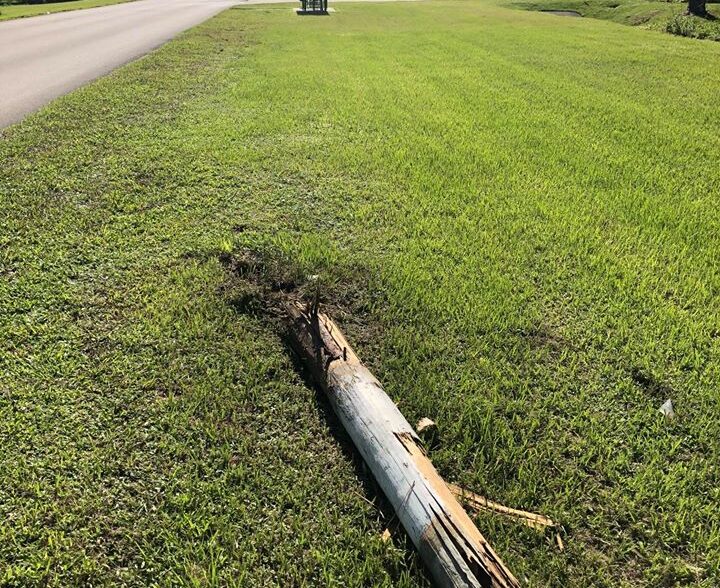 FELLSMERE — Police are searching for a motorist who they said crashed into a light pole, destroying it, before fleeing the scene earlier this week.
Fellsmere police said the unidentified person drove into the light pole sometime between late Sunday and early Monday, while it was still dark out. The incident happened on the south road edge of 101st Street, a rural area just west of the Whispering Pines apartment complex on Esperanza Circle.
Police released photos to Facebook showing the heavily damaged pole laying in the grass along with other debris. Officers said tire tracks in the grass indicate the vehicle left traveling west on 101st Street.
Police think the vehicle was a 1997 Jeep Grand Cherokee based on automobile parts recovered from the scene, officials said. The color of the vehicle was unknown.
Anyone with information on the vehicle or incident should call police at 772-571-1360.
Photos provided by Fellsmere Police Department