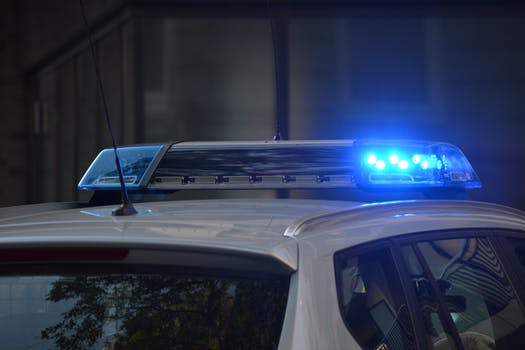 INDIAN RIVER COUNTY — A woman was arrested Monday after deputies found her mother – who was reported missing – dead in an undisclosed location, officials said.
"Our thoughts and prayers go out to Carmelina Kohler's family," Indian River County Sheriff Deryl Loar said in a Tuesday news conference. "It's an unfortunate situation. An 81-year-old person does not deserve to have their life ended like this."
Crystal Kohler, the adopted daughter of 81-year-old Carmelina Kohler, was arrested on charges of grand theft auto and driving without a license. Loar noted that Crystal, 38, of the 1100 block of 21st Court, Vero Beach, was also found with cocaine, although that charge has not yet shown up in jail records as of 5 p.m. Tuesday.
Crystal Kohler, described as a person of interest, was held Tuesday at the Indian River County Jail without bond. No homicide charges have been filed.
It was unclear how Carmelina Kohler died. An autopsy was scheduled for Wednesday morning, Indian River County sheriff's Cpt. Anthony Consalo said.
Loar said Carmelina Kohler's death is the second reported homicide so far this year.
Carmelina's husband last saw Carmelina and Crystal about 11 a.m. Monday. The husband reported Carmelina Kohler missing after she and Crystal failed to turn up.
Deputies issued an alert to the public to find the mother and daughter, who officials said were headed to a local nail salon at 12th Street and U.S. 1.
Loar noted that Crystal's father reported his 2018 Chrysler Pacifica van was stolen. Deputies said Crystal later returned to their home later that day in the blue van, but without her mother.
Deputies said Carmelina Kohler's phone was found near 27th Avenue and Aviation Boulevard. Carmelina's husband told deputies there would be no reason for her to be in that area.
Deputies spoke with Crystal Kohler late Monday. Officers noted Crystal had cocaine in her purse after they brought her in for questioning.
Deputies arrested Crystal Kohler and took her to the county jail. Then, about 10 a.m. Tuesday, detectives discovered Carmelina Kohler's body in an undisclosed location, Loar said.
"It's a sad day in Indian River County when we have an 81-year-old deceased," Loar said. "We know Crystal was the last one seen with her mother. We believe this is an isolated incident."
Loar said Crystal Kohler could face additional charges as the investigation continues. Loar noted Crystal has previous arrests, including four felonies.
Loar said Carmelina Kohler has two other adult children – a daughter and a son.
Deputies believe other people might have more information about the incident. Anyone who has additional details about the homicide should contact sheriff's Detective Rebecca Hurley at 772-978-6240.
Deputies were expected to release further details about Carmelina Kohler's death later this week, Consalo said. No further details were immediately available.
These pictures were provided by the sheriff's office when deputies were searching for Carmelina and Crystal Kohler.