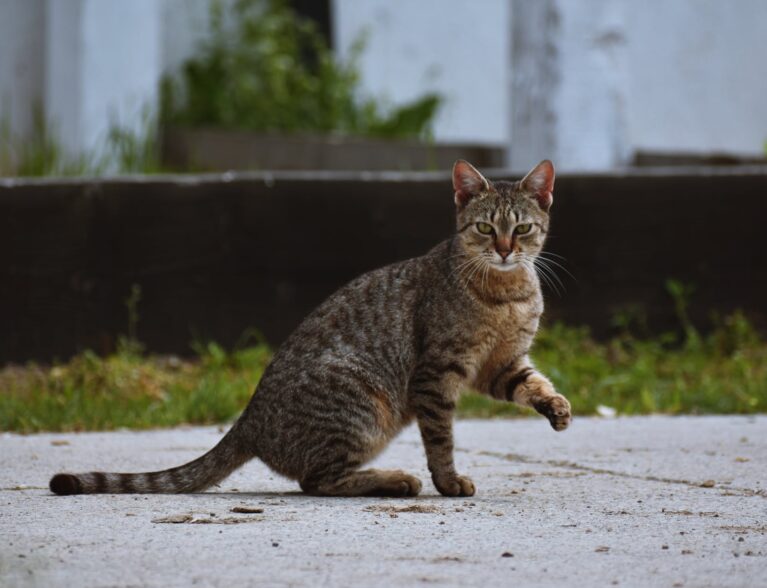 INDIAN RIVER COUNTY — After getting complaints of outdoor cats biting residents, the health department is warning citizens not to feed strays as a precaution against potentially catching rabies.
The Florida Department of Health in Indian River County issued the alert Friday to discourage the public from feeding stray cats. Health officials said feeding the outdoor felines attracts native wildlife, including racoons, that have a high risk for carrying rabies.
Officials said the wildlife may sometimes fight with cats for food.
"It is only a matter of time before someone is unknowingly bitten or scratched by a rabid cat, does not report the exposure or seek medical care, and becomes infected with rabies," Health Officer Miranda C. Hawker said in a news release. "Rabies is a fatal disease once symptoms develop."
There are about 55,000 outdoor cats – both owned and stray – in the county, officials said. Health employees said many of the felines are near schools and child care centers within previous rabies alert areas.
Officials noted many of the cats are in vulnerable, economically disadvantaged areas.
"When cats live outside, their feces contaminate the soil or sand and accumulate in places like gardens, sandboxes, playgrounds and beaches," emergency services officials said. "With an estimated 55,000 outdoor cats, each producing 32 pounds of feces, it equals 880 tons of poop annually countywide."
Officials noted stray cats carry other diseases that are harmful to people, especially children or those with weak immune systems. Some of the felines have illnesses including hookworms, a parasitic infection called Toxoplasmosis and a virus called cat scratch fever.
The state health department has identified three rabid cats so far in 2020, officials said. Officials noted there were 12 reports of rabid cats in Florida in 2019 and 16 rabid felines statewide in 2018, the highest number since 2005.
In 2019, treatment for post rabies exposure was recommended for more than 1,000 people in Florida for cat bites after the felines could not be found for testing, officials said. Indian River County ordinances and state law requires proper rabies vaccination, licensing and containment of all pets, including cats.
There were no reported cases of rabies for Indian River County in 2019, health officials said. But, the county saw three cases of rabies involving bats and cats in 2018, and one case of rabies in 2015 involving a racoon.
"Cats should be in an enclosed area or indoors, safe from interaction with other high-risk animals like racoons, safe from man-made hazards like cars or trucks, and receive regular veterinary care," emergency service officials said. "This is responsible pet ownership, and is key to reducing the number of outdoor cats."