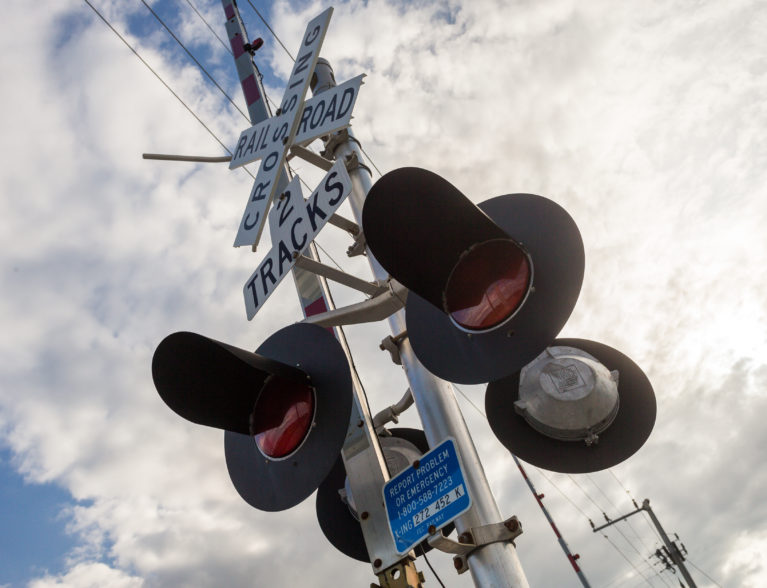 Indian River County's former allies in the legal battle against Virgin Trains USA are poised to provide crucial support for the $3 billion Orlando to Miami passenger rail project.
Virgin Trains anticipates beginning construction on new tracks in Indian River County this summer and sending 34 passenger trains per day through the county at up to 110 mph starting in summer 2022.
Indian River and Martin counties had worked together for four years to keep that from happening here and in Martin County, combating the project on several fronts, but Martin settled with Virgin Trains in November 2018, leaving Indian River to continue the fight alone.
Now, a year later, Martin County is ready to join Virgin Trains' efforts to seek government grants for a $100-million lift bridge across the St. Lucie River that would fix major train and boat traffic problems plaguing the project.
Martin County Commission Chairman Ed Ciampi said he generally supports the proposed lift bridge because it would eliminate the bottleneck in the river's navigational channel and replace the antiquated railroad bridge.
"It's a benefit for Martin County boaters and it makes for a safer, more efficient crossing," Ciampi said Friday. "That old bridge is going to be a potential problem. I don't what know its life expectancy is, but it's got to be getting close."
The 81-year-old single-track drawbridge with a 6.6-foot clearance above the river threatens to become a chronic chokepoint for 54 trains per day, as well as hundreds of vessels in the Okeechobee Waterway.
The St. Lucie River Railroad Bridge is currently the only section of the 235-mile Virgin Trains route where 34 passenger trains and 20 Florida East Coast Railway freight trains per day would have to share a single set of tracks.
The proposed double-track lift bridge would have an 18-foot clearance when trains are crossing and could elevate to the same height as the Roosevelt Bridge for sailboats, mega-yachts and barges. Plans call for the navigation channel to be widened to 180 feet from 50 feet.
Stuart Mayor Becky Bruner said the proposed lift bridge is so important to the city she would support the grant applications even if Virgin Trains decides not to develop a station in downtown Stuart.
"It doesn't matter if that station comes or not, we definitely want that bridge," Bruner said. "I can't imagine anyone wouldn't want a new railroad bridge. I'm very excited. That old thing needs to be replaced."
No surprise, Indian River County Commissioner Bob Solari, who has led the fight against the train project here, said he's disappointed Martin County and Stuart commissioners are preparing to join forces with Virgin Trains on the new St. Lucie River Railroad Bridge.
"I don't see how any elected official on the Treasure Coast could support what Virgin Trains is asking," Solari said. "Given all I've seen of the people of Martin County as a whole, they certainly wouldn't be supportive of having more government subsidies pay for this folly."
Solari said he remains upset at the Martin County Commission for settling with Virgin Trains in 2018.
"The first thing that I still have a problem with is how the Martin County Commission could have signed the agreement," Solari said. "How could they possibly uphold their oath of office and sign an agreement which prohibited them from working for the best interests of the people of Martin County? It's absolutely beyond me."
Martin and Indian River counties started working in concert in 2014 to act as watchdogs for the passenger rail project, which was initially called All Aboard Florida before being rebranded Brightline and ultimately Virgin Trains USA, after the company partnered with billionaire Richard Branson's Virgin Group.
Both commissions passed resolutions in 2014 calling for Virgin Trains to pay for all the costs of establishing passenger rail service. Both counties lobbied state and federal transportation officials to address their safety and environmental concerns.
The two counties filed federal suits in 2015 and 2018 challenging federal financing and environmental approvals for the project.
Martin County spent more than $2 million on court challenges, while Indian River County has spent more than $3 million, so far.
Meanwhile, St. Lucie County, which sits between Martin and Indian River counties, opted not to get involved in the court actions.
A month after Martin County settled with Virgin Trains, a federal judge dismissed Indian River County's lawsuit in December 2018. Indian River's appeal is pending in the U.S. Court of Appeals, District of Columbia Circuit.
Ciampi said the Martin County commissioners agreed to the settlement with Virgin Trains based on advice of counsel and were lead to believe the Indian River Commissioners would do likewise.
"When they opted not to, that was a surprise to us," Ciampi said. "We had expected them to settle also, so I don't think we pulled the rug out from under them."
"They went forward into that court room a week or so later and lost," Ciampi said. "They've gone on to spend another $1 million.
"I have no second thoughts, I have no regrets of settling," Ciampi said. "I think we did the best deal we could for Martin County residents."
Raising the elevation of the St. Lucie Railroad Bridge was a key part of the settlement agreement.
Virgin Trains also agreed to install and maintain fencing along the railroad tracks in Martin County in accordance with a hazard analysis. The company will pay up to $1 million for additional fencing to be installed, maintained and insured by Martin County.
In addition, Virgin Trains agreed to cap Martin County's costs for railroad crossing maintenance and establish a station on the Treasure Coast within five years after starting Orlando-to-Miami service.
In return, Martin County officials agreed not to oppose or challenge any government approvals, permits, or financing for the Virgin Trains project during construction and the first five years of operations.
Martin County officials also agreed not to support any federal, state or local laws that would adversely impact the Virgin Trains project.
Indian River County Commissioner Tim Zorc said he believes the Martin County commissioners agreed to a "gag order" that would prevent them from addressing safety concerns about the Virgin Trains project.
"If that single track causes delays, or accidents, or delays to the hospital, I believe the gag order prevents Martin County from saying anything negative about that," Zorc said. "Martin County would have to sit idle no matter what happens."
The gag order in the proposed settlement was a deal killer for the Indian River County Commission, said Zorc and Solari.
"The gag order language was just something I couldn't sleep with at night, knowing that no matter what they may do wrong or how many people may be killed on the crossings, we would be handcuffed from asking a question, raising our hand, asking for a review," Zorc said. "I was just personally very uncomfortable with that."
But Ciampi responded the Martin County commissioners merely agreed not to "bad mouth" Virgin Trains while acting in their official capacity.
"I didn't think of it as a gag order at all," Ciampi said. "I don't think it was: 'We would remain silent if problems arose.'"
Commissioner Joe Flescher said he can understand why the Martin County commissioners want to help Virgin Trains build a new lift bridge across the St. Lucie River and develop a train station in downtown Stuart.
"If they saw the carrot and wanted to join the race for the train, I don't feel betrayed," Flescher said. "They gave a valiant fight. They put a lot of taxpayers' dollars into ensuring the public health, safety and welfare.
"My concern is not altered, it's not encouraged or discouraged by the action of another county," Flescher said. "I believe our public is left unguarded and unsafe."
Virgin Trains started service in 2018 between Miami and West Palm Beach and began construction in June on new tracks from Orlando to West Palm Beach.
The company's trains killed 22 people through Sept. 30, federal records show, and State Sen. Debbie Mayfield, R-Indialantic, filed a bill last month to strengthen regulations for higher-speed passenger rail lines like Virgin Trains and increase Florida Department of Transportation oversight.