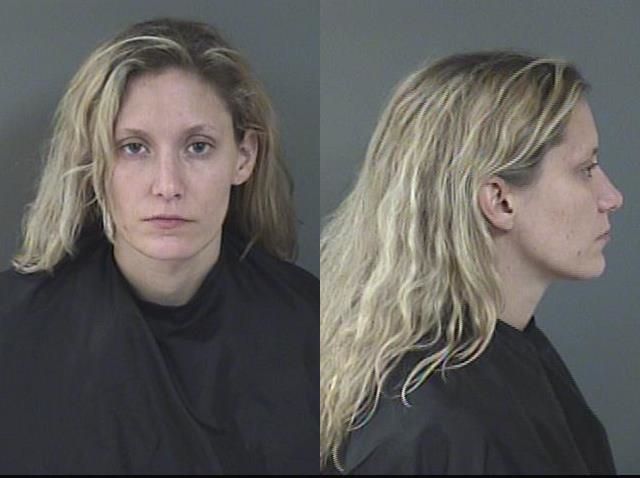 INDIAN RIVER COUNTY — A 28-year-old woman was charged in connection with a fatal April 2018 crash that killed a 53-year-old motorcyclist, reports show.
Officials said Kathleen Laura Hilser drove her vehicle while "impaired," causing her Kia Soul to collide with a motorcycle driven by Walter Sullivan, of Ohio. Authorities said Hilser drove the car while under the influence of alcohol, or chemical or controlled substances.
Hilser's blood alcohol content level was at least 0.08, authorities said.
Saturday, deputies arrested Hilser, of the 1300 block of Laconia Street, Sebastian, on a charge of DUI manslaughter. Hilser was released Sunday from the Indian River County Jail on $40,000 bond.
Florida Highway Patrol troopers said Hilser was driving the Kia about 3 a.m. April 25, 2018, on southbound U.S. 1, south of Roseland Road. Hilser was traveling directly behind a motorcycle, driven by Sullivan.
Sullivan tried to make a right turn onto Donna Lane while Hilser did not slow down speed, troopers said. The Kia struck the back of the motorcycle, throwing Sullivan off of the vehicle, officials said.
Sullivan, who was not wearing a helmet, suffered serious head trauma and was covered in blood, authorities said. Sullivan was flown to Holmes Regional Medical Center in Melbourne and listed in critical condition, troopers said.
He later succumbed to his injuries. Hilser was taken to Sebastian River Medical Center with minor injuries, troopers said.
Deputies arrested Hilser Saturday. Hilser has an arraignment at 8:45 a.m. Oct. 4, court records show.