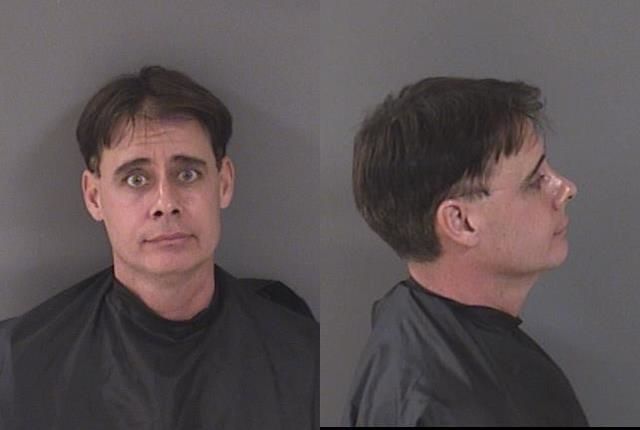 INDIAN RIVER COUNTY — A 41-year-old man who called 911 repeatedly and complained that his landlord was threatening to change the locks to his home, was arrested Saturday.
After the first call, deputies explained several times to Brian James Becker that his issue was a civil matter and to only call 911 for emergencies, reports show. Becker refused to listen to deputies' instructions on taking civil action and instead called 911 two more times, complaining about the same dispute, authorities said.
During one conversation with a dispatcher, Becker requested some of his previous 911 recorded tapes to help him in his quarrel with the landlord, reports show.
Deputies arrested Becker, of the 1900 block of Sixty Oaks Lane, on a charge of abuse of 911. Becker was released Saturday from the Indian River County Jail on $500 bond.
Becker's arrest report showed another address listed for him, in the 900 block of South Lakes Way Southwest.
Indian River County deputies responded to reports of a civil dispute about 11:30 a.m. Saturday at Becker's home. Becker told deputies the landlord was threatening to change the locks and take away his garage door opener, reports show.
The landlord was not at the home.
Deputies explained to Becker his rights as a tenant. Deputies also explained Becker's legal obligations if he wished to withhold rent, reports show.
Becker did not listen to deputies and spoke over them, authorities said. When deputies left Becker's home, he went to the sheriff's office lobby to speak to a supervisor.
Deputies said Becker, upset, got tired of waiting and told the clerk to have a supervisor call him. Later, a deputy called Becker, who complained about the same issue, reports show.
When the deputy told Becker how he needs to take civil action, Becker again refused to listen, authorities said. Deputies arrested Becker after he called 911 two more times.
Becker has an arraignment at 8:30 a.m. Sept. 3, court records show.