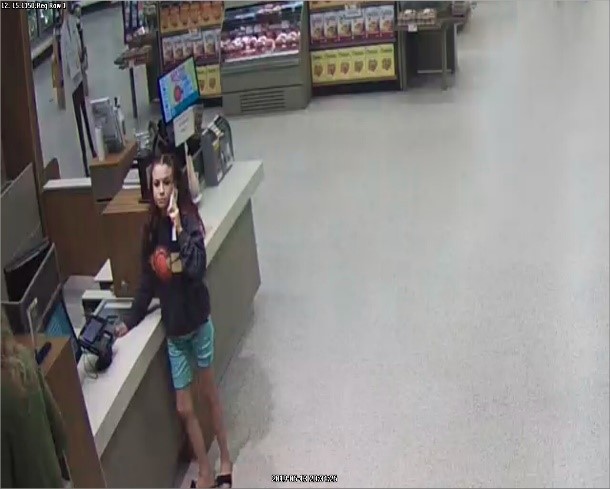 INDIAN RIVER COUNTY — Deputies are asking for the public's help in identifying several suspects who stole thousands from at least six residents – all over 70 years old – in a bank scam.
There have been at least six thefts in the past three weeks, Indian River County sheriff's spokesman Maj. Eric Flowers said. Each victim lost a large amount of money, between $3,000 and $6,000, Flowers said.
Flowers said there could be more victims. Flowers also said there are at least five suspects involved – none of which have been identified or caught – and called the scam an "organized operation."
The suspects pretend to be representatives from different banks and have the victims' personal information, including recent charges, social security numbers and sometimes (PIN) personal identification numbers. The scammers call the victims, let them know their debit cards have been compromised and that a bank representative will come to the homes to get the cards and any other cards associated with the account, deputies said.
"The scammers have (personal) information that makes it very believable," Flowers said. "Detectives are investigating how they got the information."
The scammers then use the cards for withdrawals and money orders, deputies said. The victims reported to deputies that the scammers were very polite and convincing.
The victims do not know it's a scam until they see withdrawals being taken out of their account.
"Banks will never ask you to confirm your PIN or personal information over the phone. They will never send a representative to your home to recover a card," Indian River County Sheriff Deryl Loar said in a statement. "Please talk to your loved ones about this scam, as all of our victims have been over 70 years old."
Deputies released several photos of the suspects on Thursday. Anyone who recognizes any of the suspects should contact sheriff's Detective Erin Burke at 772-978-6119.
Callers can remain anonymous and possibly be eligible for a reward of up to $3,000 by contacting Treasure Coast Crime Stoppers. Crime Stoppers can be reached at 1-800-273-TIPS or tcwatch.org.
Photos provided by Indian River County Sheriff's Office