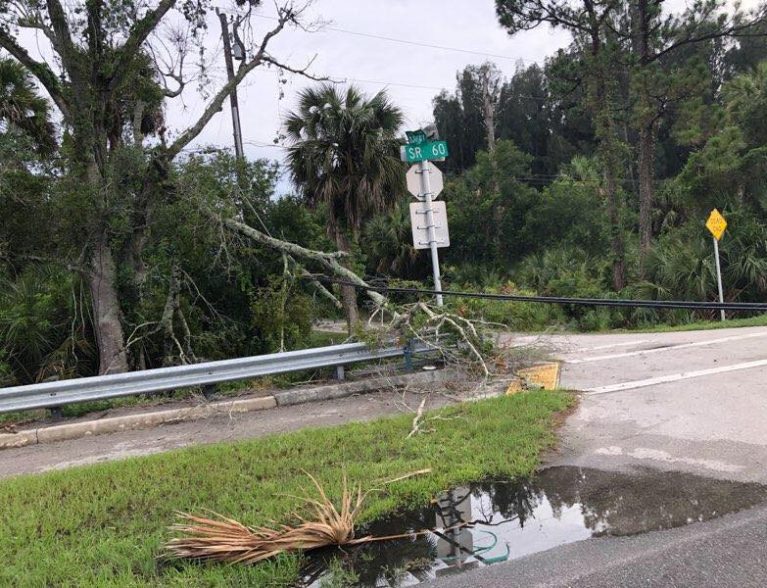 INDIAN RIVER COUNTY — A downed cable line caused by a fallen tree branch led traffic on State Road 60 to be briefly blocked in both directions Tuesday afternoon, sheriff's and fire rescue officials said.
Indian River County deputies and fire rescue crews responded to initial reports of a downed power line about 5:30 p.m. Tuesday in the 6300 block of S.R. 60, near the Indian River Mall, authorities said. Lt. Jim Hyde clarified it was a cable line that fell.
Deputies closed east and westbound lanes on the road as they waited for Comcast officials to arrive on scene to repair the line, Hyde said.
Traffic was shut down between 66th Avenue and Hedden Place, Hyde said. The tree branch struck a vehicle, but no injuries were reported, Indian River County Fire Rescue Battalion Chief Kyle Kofke said.
Hyde said traffic was being redirected onto 66th Avenue and other motorists were being diverted through the mall parking lot. S.R. 60 reopened about 6:45 p.m., Hyde said.