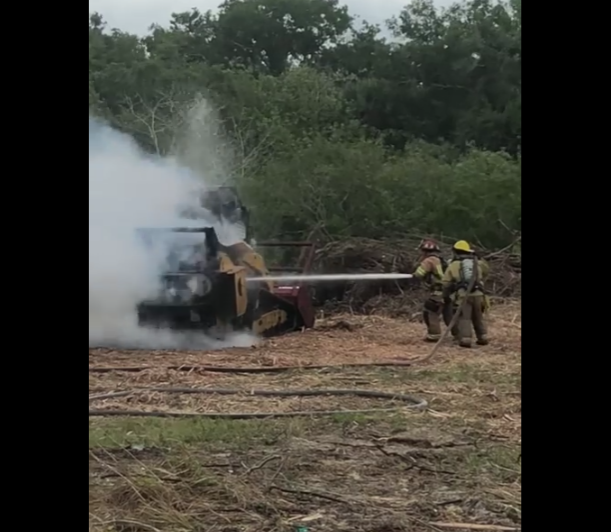 Photo provided by Fellsmere Police Department
FELLSMERE — A vehicle that quickly erupted in flames Friday afternoon ignited after a hydraulic line broke, causing the equipment to shut down and catch fire, police said.
No injuries were reported from the incident and no other property was damaged, Fellsmere police said. The vehicle, described as a tracked Kubota used for moving heavy equipment, contained 30 to 40 gallons of fuel at the time of the incident.
Officers responded to the blaze about 1:40 p.m. Friday at South Regional Park, located near 89th Street and South Broadway Street. The vehicle operator was working for a city sub-contractor to clear the area to develop the park when the equipment caught fire, police said.
Upon arrival, police saw the Kubota fully engulfed in flames, authorities said. Indian River County Fire Rescue crews arrived shortly after and quickly extinguished the blaze, police said.