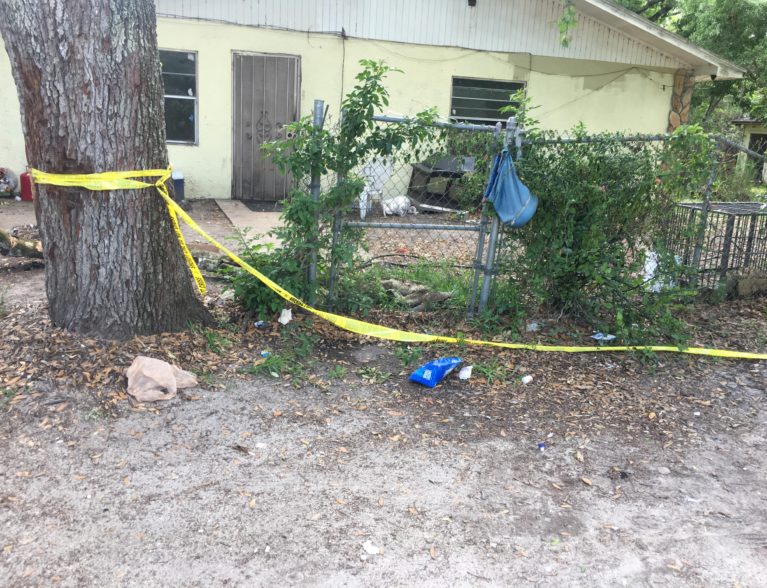 FELLSMERE — Authorities have identified the body found buried in a backyard of a home last week as Brandon Gilley, who had been missing from the area for about a year, officials said.
Indian River County deputies discovered the skeletal human remains of 23-year-old Gilley April 3 while executing a search warrant for drugs and guns at a home. The case is now officially a homicide investigation.
"Since his disappearance, our detectives have worked to find out what happened to Brandon. Now that we have located the body of Mr. Gilley, our efforts are focused on bringing his killers to justice, which will ultimately bring closure to his family," Sheriff Deryl Loar said in a news release. "Detectives are conducting interviews with witnesses and suspects as our efforts are now dedicated to making an arrest."
An autopsy was performed on the remains earlier this week, deputies said. Gilley had been missing from the county since April 2018. 
He was last seen at the Sebastian Winn-Dixie, 995 Sebastian Boulevard, authorities said. Gilley's unoccupied vehicle was found more than a week later on Wesday Road in Palm Bay.
Details on why Gilley's vehicle was in Palm Bay and what led to his death were not immediately available. Last week, deputies brought a cadaver dog for a search warrant at a Fellsmere home, 12945 100th Lane, after learning the residents sold drugs to Gilley.
The dog led deputies to the backyard, where they discovered human remains buried about three-feet deep, reports show. It was unclear how long the body had been buried.
In the search warrant, deputies seized two rifles, one stolen shotgun, one stolen handgun, 16.5 grams of crack cocaine, 4.5 grams of powder cocaine, 11.7 grams of marijuana, and drug paraphernalia from the home, reports show. The two residents were arrested on narcotics charges.
Heriberto Gamez, 31, was charged with possession of marijuana and possession of a controlled substance, deputies said. Selena Rodriguez, 23, was charged with possession of less than 20 grams of marijuana and possession of drug paraphernalia.
It was unclear if the pair would be charged in Gilley's death, as the investigation continues.
This story will be updated.