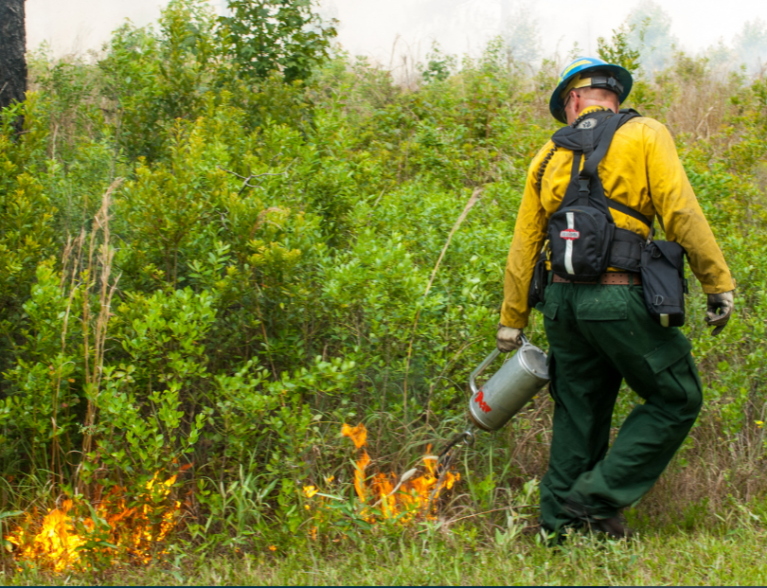 Photo provided by St. Johns River Water Management District
FELLSMERE — Commuters on County Road 512 might smell smoke from a 1,000-acre prescribed burn Wednesday, officials said.
The St. Johns River Water Management District was set to conduct the burn Wednesday at the Fellsmere Water Management Area, a news release shows. The district was authorized to torch shrubs from 10 a.m. to 8:26 p.m. Wednesday, a Florida Forest Service data map shows.
Prescribed burns help to restore natural environments, reduces the risk of a destructive wildfire, helps to preserve plants and animals, cycles nutrients and controls tree diseases, officials said. The burns help prevent wildfires by scorching off fuels that naturally build up over time and by helping to control the growth of woody shrubs.
Before burning, the district makes sure weather conditions are suitable for controlling the fire and for decreasing impacts of smoke to residents and traffic.