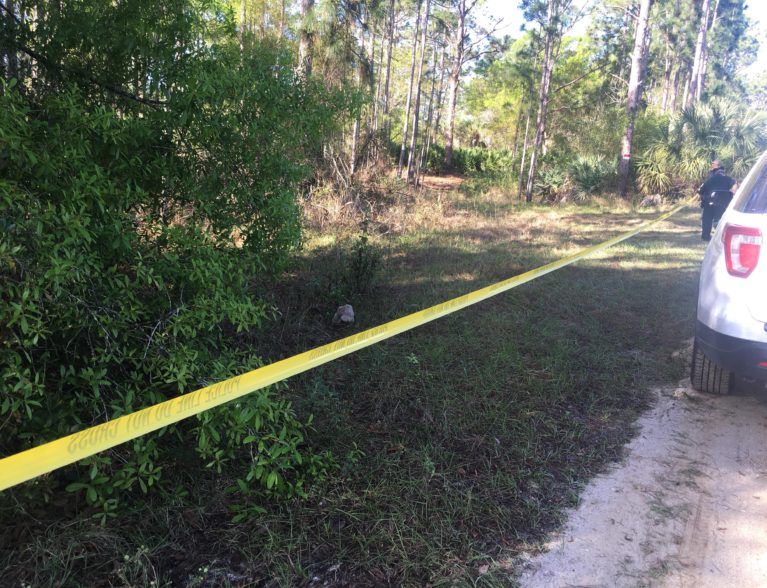 INDIAN RIVER COUNTY — An 18-year-old last seen with a missing teenager found dead several days later in a remote wooded area, was arrested after deputies said he gave multiple stories about his interactions with the 16-year-old.
Deputies arrested Elisha Martin, of the 600 block of Carnival Terrace, Sebastian, on charges of giving false information to a law enforcement officer during an investigation and possession of marijuana with intent to deliver. Martin was held Monday at the Indian River County Jail on $26,000 bond.
Martin was questioned in the case of the teen's homicide, but had not been named a suspect.
A resident found the unidentified 16-year-old's body Feb. 21 in a wooded area in the 13000 block of 87th Street in Fellsmere. Deputies noted an autopsy report shows the teenager suffered a gunshot wound to the head.
No arrests have been made yet in the incident. Deputies on Monday had not officially identified the body as Logan Spencer, a student and football player at Sebastian River High School, who had been missing since Feb. 18.
Indian River County deputies said Martin was seen on surveillance footage picking up the 16-year-old from the teen's girlfriend's home the day he disappeared. The interaction was the last time anyone heard from the teen until his body was found late last week, reports show.
Deputies on Friday went to Martin's residence and smelled marijuana coming from inside. Deputies searched the home and found 40 grams of marijuana and a revolver on a desk inside a bedroom, reports show.
When asked about the death of the 16-year-old, Martin gave deputies multiple stories. Martin told deputies he had not seen the teen since Feb. 14, reports show.
Deputies told Martin that he was seen picking up the teenager the day he went missing. Martin again kept changing the narrative of his interactions with the teen, including that he dropped the teen off in Fellsmere and left because he thought the teen was going to commit a murder, reports show.
Martin admitted to deputies the drugs and firearm found in the bedroom were his, reports show.
Deputies arrested Martin and took him to the county jail. Martin has an arraignment at 8:45 a.m. April 12, court records show.