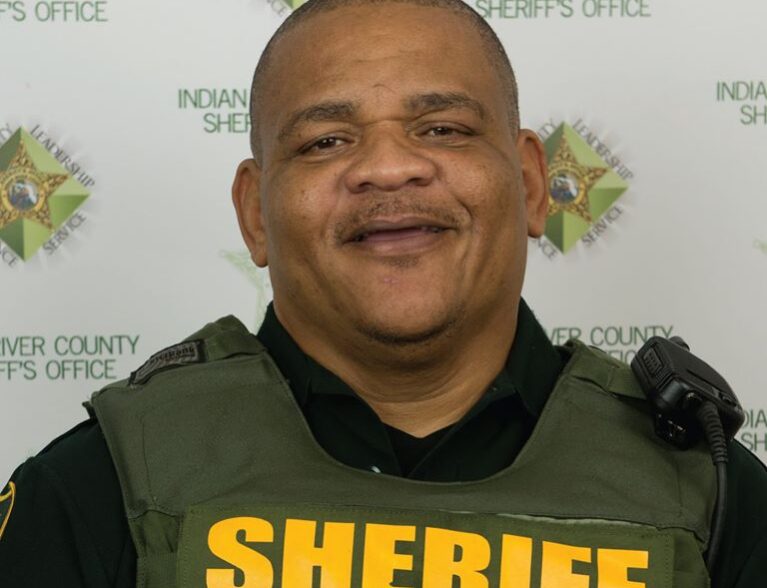 Indian River County Sheriff's detectives believe the two Vero Beach-connected rap musicians charged earlier this month with first-degree murder in Miramar are possibly linked to the shooting death of an off-duty deputy in Gifford two years ago, two high-ranking law enforcement sources said.
The sources, who agreed to speak only on the condition of anonymity, said the fact that Jamell Demons, also known as YNW Melly, and Cortlen Henry, also known as YNW Bortlen, were at the scene of the shooting of longtime deputy Gary Chambliss was common knowledge in the Gifford community.
Sheriff's spokesman Maj. Eric Flowers said an official statement has not been released naming the rappers as suspects or persons of interest in the case. Flowers could not release any further details.
According to the source most knowledgeable of the case, the two rappers were standing in a group and firing gunshots when Chambliss, who was standing about 170 yards down the street, was struck by a stray bullet.
Detectives believe one of the rappers possibly fired the fatal shot. Capt. Tony Consalo, head of the Sheriff's Office's criminal investigations division, would not say whether either or both men are suspects, but he confirmed that detectives working the Chambliss case will attempt to talk to them.
"After that shooting in Miramar, our detectives will be following up for possible information in connection to the Garry Chambliss homicide," Consalo said. "Perhaps, given their current situation, they might be able to shed some light on the case."
He declined further comment because the investigation was "active."
Demons, 19, and Henry, 20, were indicted by a Broward County grand jury on two counts of first-degree murder in connection with the shooting deaths of two friends – Christopher Thomas Jr., 19, of Gifford, and Anthony Williams, 21, of Fort Pierce – in the early hours of Oct. 26 in Miramar.
If convicted, they could face the death penalty. Henry also faces two counts of being an accessory after the fact.
According to the indictment, which was handed down on Feb. 7, Demons and Henry orchestrated the killing and then attempted to make it appear their friends were killed in a drive-by shooting.
Henry drove the gunshot-riddled, already-dead bodies to a local hospital at 4:35 a.m. and gave a statement to police at the emergency room. However, a preliminary investigation uncovered inconsistencies in Henry's story.
Only days later, detectives used forensic evidence to determine that the drive-by had been staged and Demons had shot and killed his friends.
Demons turned himself over to authorities on Feb. 12. A day earlier, Henry was arrested in Texas and extradited to Florida. Both are being held at the Broward County Jail without bail.
Considered a rising star in the Florida rap world, Demons, who grew up in Gifford, recently collaborated with Kanye West on a music video that has received more than 17 million views on YouTube.
Demons' most famous song, "Murder on my Mind," has attracted more than 88 million views, and he has more than 1 million social media followers. A CNN report cited a Billboard profile that noted an "undeniable voice" that was "raw, emotive and haunting."
Back in Indian River County, detectives are hoping Demons or Henry, confronted by the possibility of death by lethal injection, will offer information about the Chambliss shooting in hopes of getting a deal in Broward, sources said.
Detectives know the Gifford shooting was ignited when someone standing in a group between the 4300 and 4400 blocks of 28th Avenue at about 9:30 p.m. on Feb. 17, 2017, threw a bottle at a passing car.
The car's driver began firing gunshots, prompting some in the group to return fire.
Witnesses who came forward said as many as three people in the group were shooting and none of the bystanders was able to identify the gunman who killed Chambliss, the source said.
Hours later, deputies arrested 21-year-old Makhail Chambliss, who was a distant relative of the deceased, and charged him with "discharging a firearm from a vehicle," which is a felony under Florida law.
The bullets from his gun, however, did not match the caliber of the bullet that struck Chambliss.
"The detectives know that when the other shooters returned fire, that's when Garry was killed," one of the sources said. "Makhail used to run with those individuals, but then got into some kind of disagreement with them."
Consalo didn't say when his detectives planned to travel to Broward County.
Demons has had several run-ins with the law, including a 2015 arrest for firing a gun at a group of people near Vero Beach High School, though not on the actual campus.