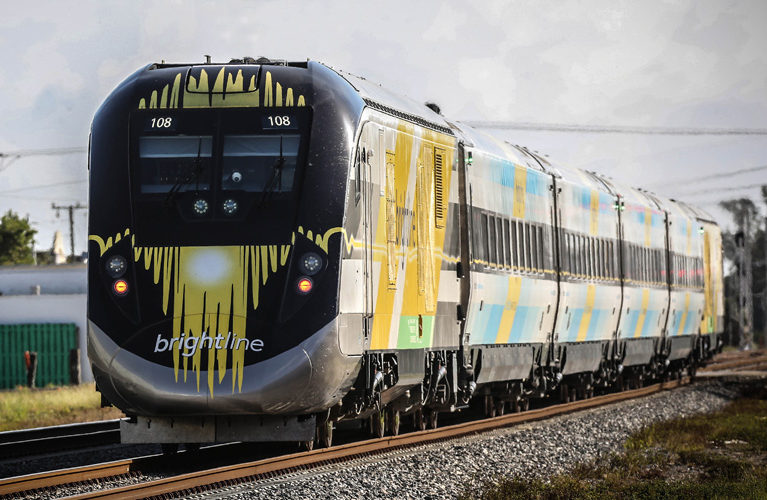 Indian River County Commissioners unanimously agreed Tuesday to take legal action that would block Virgin Trains USA, formerly known as Brightline, from trying to make the county pay for railway crossing upgrades it needs to run high-speed passenger trains through Vero Beach.
The Commission also voted to hire the law firm Murphy & Walker, P.L. to file a "declaratory judgement," in State court in Indian River County or Federal court in Florida. The court will decide whether the county or Virgin Trains USA should pay for railway crossing upgrades and ongoing maintenance that officials estimate would cost at least $10 million over the next 14 years.
"It's clear that Brightline believes it can make the county pay for the railroad crossing and maintenance," Dylan Reingold, the county's attorney told commissioners prior to their vote. "We would be seeking declaratory relief."
Officials for Virgin Trains USA declined to comment on the county's decision.
The commission's action is the latest legal salvo between the county and Virgin Trains USA. Earlier this year the county filed a federal lawsuit seeking to prevent the company from running its train through Vero Beach as part of its overall goal of extending its route from West Palm to Orlando. U.S. District Court Judge Christopher Cooper is expected to rule on the lawsuit by Dec. 31.
The county in November rejected a multimillion-dollar offer from Virgin to have the county drop its pending lawsuit opposing the company's plan.
Instead, commissioners voted to earmark another $1 million toward its litigation efforts. Those funds will be used to pay for services of an attorney from Murphy & Walker at a rate of $290 per hour, as well as the services of an associate attorney at $200 per hour, working together to file the declaratory judgment, county officials said.
The county is basing its argument on two key issues:
The county has an existing crossings agreement with Florida East Coast Railway Company that makes the county responsible for paying for the maintenance upkeep for the railroad crossings in the unincorporated areas of Indian River County, Reingold said. In 2013, Brightline asked the county to sign an agreement that would make Brightline "an intended third-party beneficiary" of the same agreement, which the board never agreed to do.
In 2015, Brightline stated in its Final Environment Impact Statement that the company would pay for the grade crossing safety improvements, Reingold said.