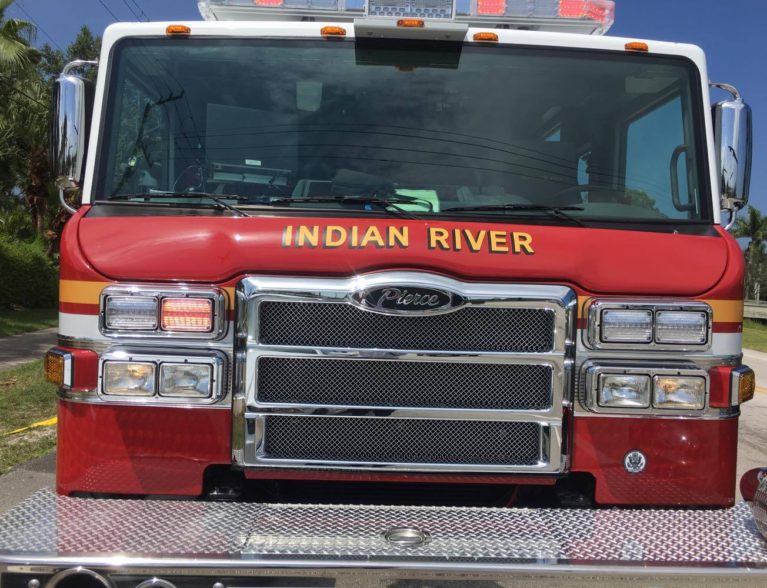 INDIAN RIVER COUNTY — An unidentified woman in her late 80s died and two others were seriously injured after a two-vehicle crash that closed a roadway for a couple hours Tuesday, a fire rescue official said.
The collision happened about 8 p.m. Tuesday at 21st Street Southwest and 27th Avenue, south of Vero Beach, Indian River County Fire Rescue Battalion Chief Kyle Kofke said. The driver and passenger of one vehicle were a husband and his wife, and another woman was driving the second vehicle.
The identities of the victims were not released late Wednesday. There were no other occupants in either vehicle, Kofke said.
The three individuals were taken by ambulance to Lawnwood Regional Medical Center & Heart Institute in Fort Pierce with serious injuries. Doctors pronounced the woman in the first vehicle dead at the hospital, Kofke said.
The conditions of the man and the second woman were not immediately known late Wednesday.
Authorities said the crash closed northbound 27th Avenue and 21st Street Southwest in the immediate area for a couple hours. The Florida Highway Patrol is investigating the cause of the collision.