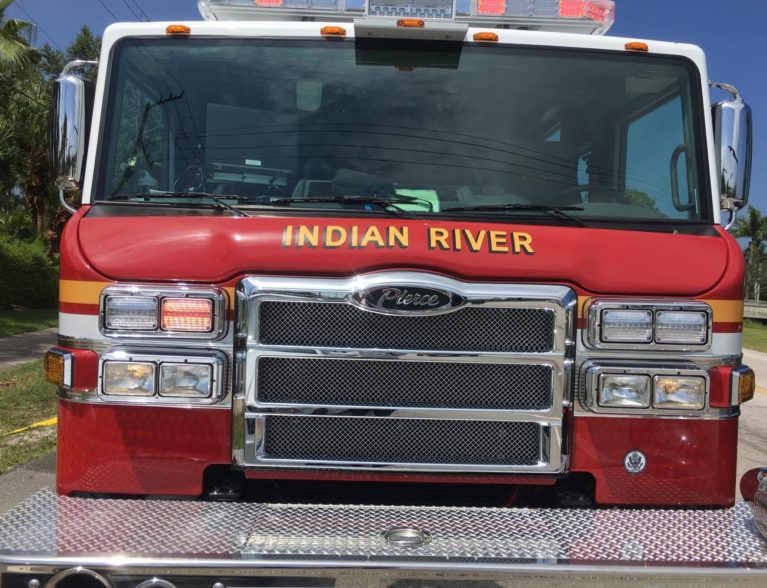 VERO BEACH — Indian River County Fire Rescue crews said a family of six escaped unharmed from a residence that caught fire Saturday afternoon, leading crews to block off Highland Avenue for several hours.
Crews shut down Highland Avenue from 16th Street to 17th Place after the blaze ignited about 1 p.m. Saturday at a home in the 1700 block of Highland Avenue, Vero Beach. The road reopened by 4:30 p.m., Battalion Chief Kyle Kofke said.
Crews saw heavy smoke and flames coming from the roof, Kofke said.
Firefighters knocked down the flames shortly before 2:30 p.m. Saturday and fully extinguished the blaze about 3 p.m., Kofke said. The cause of the fire was not immediately available.
The blaze left the home uninhabitable.
Kofke said six people who lived at the home evacuated the residence. The occupants were a mother in her 50's, her daughter in her 20's, and four grand children – two girls ages 3 and 5, and two boys ages 7 and 8, Kofke said.
Red Cross South Florida Region was called to assist the family. The state fire marshal was headed to the scene Saturday afternoon to investigate the cause of the blaze, Kofke said.